Nabb Research Center Hosts 'Somerset County' Book Signing Wednesday, June 20
Monday June 11, 2012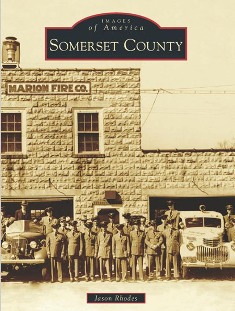 SALISBURY, MD---From the agricultural fields of the 17th century to the manufacturing boom of the 1900s to the historical tourism of today, Somerset County has a rich heritage spanning more than 300 years.
Author Jason Rhodes captured many of the area's landmarks and milestones in the pictorial history Images of America: Somerset County. He signs copies of the book from 2-4 p.m. Wednesday, June 20, at Salisbury University's Edward H. Nabb Research Center for Delmarva History and Culture, 190 Wayne St.
Slated for release by Arcadia Publishing on Monday, June 18, Somerset County is Rhodes' eighth book, incorporating many images from several local collections. The Crisfield native previously chronicled the county in books including Exploring Somerset County, Somerset County in Vintage Postcards (with John E. Jacob Jr.), Somerset County: A Brief History, Crisfield: The First Century and National Hard Crab Derby. In addition, he has authored books in Arcadia's Images of America series on Salisbury and Maryland's amusement parks.
Sponsored by the Nabb Research Center, admission is free and the public is invited. For more information call 410-543-6312 or visit the center's Web site at http://nabbhistory.salisbury.edu.