Tuesday, September 9, 2008
Maryland Senator Jamie Raskin Commemorates Constitution Day at SU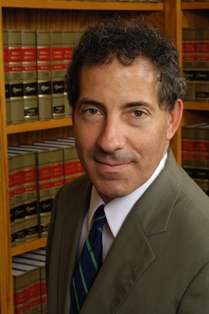 SALISBURY, MD---Want to learn more about how the U.S. Constitution relates to individuals in today's world? Maryland Senator Jamie Raskin (D-Montgomery) speaks on this and other issues during a Constitution Day celebration 7 p.m. Thursday, September 25, in the Worcester Room of the Commons at Salisbury University.
Raskin discusses "One Nation Under the Constitution: Church, State, Politics and Faith in the New Century."
"As we honor the importance of the U.S. Constitution in 2008, we are delighted to have someone of Senator Raskin's expertise to enlighten us," said PACE co-director Creston Long.
Raskin is a professor of constitutional law at American University's Washington College of Law, and the Director of the Program on Law and Government and its Marshall-Brennan Constitutional Literacy Project.
The Washington Post has described Raskin as the "Senate's authority on constitutional issues" in the Maryland state legislature. Raskin has published several books, including Overruling Democracy: The Supreme Court versus the American People and We the Students, which analyzes Supreme Court decisions affecting America's students.
In 1999, Raskin founded the Marshall-Brennan Constitutional Literacy Project, which has sent hundreds of law students at seven different law schools into public high schools to teach thousands of students a semester-long course in constitutional literacy.
Raskin, a legislator in state senate since 2007, is a member of several legislative committees. They include the Judicial Proceedings Committee, Joint Committee on the Chesapeake and Atlantic Coastal Bays Critical Area, Joint Committee on Federal Relations and Joint Committee on Legislative Ethics.
Sponsored by SU's Institute for Public Affairs and Civic Engagement (PACE), his talk is free and the public is invited. For more information call 410-677-5045 or visit the SU Web site at www.salisbury.edu.