Thursday, September 20, 2007
'Maryland, My Maryland' Exhibit Features Works By ESHC Patients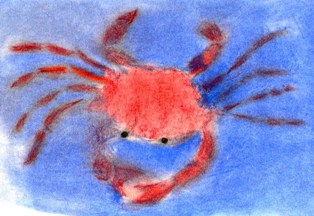 SALISBURY, MD---Therapeutic art takes center stage during the Eastern Shore Hospital Center's annual creative arts show, coming to the Atrium Gallery of Salisbury University's Guerrieri University Center October 12-26.
An opening reception is 5-7 p.m. Friday, October 12, as part of that evening's SU gallery walk also featuring the works of artist John R. Cleary in the Student Art Center and University Gallery in Fulton Hall.
Under this year's theme, "Maryland, My Maryland," the show features artwork created by patients at the hospital center in Cambridge, MD. Contributors also come from its satellite location, the Upper Shore Community Mental Health Center in Chestertown, MD, as well as Go Getters, a community-based mental health program in Salisbury.
The multi-part exhibit is displayed at galleries throughout Maryland's Eastern Shore in recognition of National Depression Awareness Month.
Sponsored by a grant from the Maryland State Arts Council, the National Endowment of the Arts, University Galleries and Eastern Shore Hospital Center Auxiliary, the exhibit is free and the public is invited.
Gallery hours are 10 a.m.-4 p.m. Monday-Wednesday. For more information call the Eastern Shore Hospital Center Volunteer Services Department at 410-221-2357 or University Galleries at 410-548-2547, or visit the SU Web site at www.salisbury.edu.