Friday, April 4, 2014
Kohn is Spring Riall Lecturer Tuesday, April 8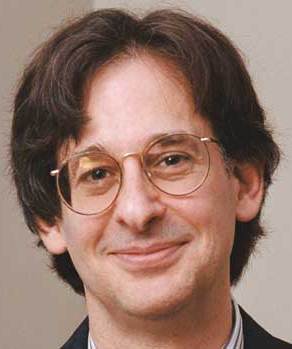 SALISBURY, MD---Alfie Kohn makes history as Salisbury University's first returning E. Pauline Riall Lecturer in Education 7:30 p.m. Tuesday, April 8, in Holloway Hall Auditorium.

Described by Time as "perhaps the country's most outspoken critic of education's fixation on grades [and] test scores," he originally spoke at SU in 2001. This year, he discusses "The Standards and Testing Juggernaut: Rescuing Education from 'School Reform.'"

Kohn writes and speaks widely on human behavior, education and parenting. His 13th book, The Myth of the Spoiled Child: Challenging the Conventional Wisdom About Children and Parenting, is scheduled for publication this spring.

Pervious works include No Contest: The Case Against Competition (1986), Punished by Rewards (1993), The Schools Our Children Deserve (1999) and Unconditional Parenting: Moving from Rewards and Punishments to Love and Reason (2005).

His criticisms of competition and rewards have helped shape the thinking of educators – as well as parents and managers – across the country and abroad. Kohn has been featured on hundreds of TV and radio programs, including Today and The Oprah Winfrey Show. He has been profiled in the Washington Post and Los Angeles Times, while his work has been described and debated in many other publications.

His articles on education include a dozen widely reprinted essays in the Phi Delta Kappan from 1991-2008. Among them are "Choices for Children: Why and How to Let Students Decide," "How Not to Teach Values: A Critical Look at Character Education," "Test Today, Privatize Tomorrow" and "Why Self-Discipline is Overrated."

Celebrating its 26th season, the E. Pauline Riall Lecture Series is named in honor of its founder, the long-time principal and teacher at SU's Campus School. The series' purpose is to bring to the University and community outstanding national lecturers in the field of education.

Sponsored by the Samuel W. and Marilyn C. Seidel School of Education and Professional Studies, admission to Kohn's talk is free and the public is invited. Space is limited.

For more information call 410-543-6030 or visit the Riall Lecture Series website at www.salisbury.edu/educationspecialties/riall_lecture.html.