Friday, January 16, 2009
Kariamu Welsh Presents 2nd Annual Distinguished Lecture in Dance
SALISBURY, MD---Inaugurating Salisbury University's African-American History Month celebration, Dr. Kariamu Welsh presents SU's second annual Distinguished Lecture in Dance 7 p.m. Monday, February 2, in Holloway Hall Auditorium.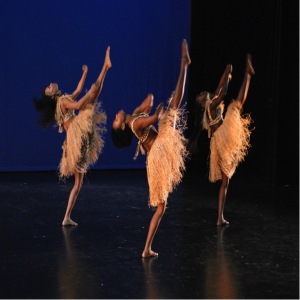 Welsh leads Kariamu & Company, a collection of professional dancers that uses contemporary choreography, music and poetry to deepen the genre of African dance. Her talk precedes a performance of the company's show "Traditions" at 8 p.m. Seating is prior to the lecture.
The chair of Temple University's Dance Department, Welsh received her Doctorate of Arts from New York University and her Master of Arts in Humanities from the State University of New York at Buffalo.
She is the creator of Umfundalai dance, a Pan African contemporary technique that espouses a holistic view of the body and the arts. Using this technique, Kariamu & Company has created soul-stirring dance works for over 30 years.
Widely published in scholarly journals, Welsh has authored two recent books: Zimbabwe Dance: Rhythmic Forces, Ancestral Voices and An Aesthetic Analysis and Umfundalai: An African Dance Technique. She is editor of The African Aesthetic: Keeper of Traditions and African Dance: An Artistic, Historical and Philosophical Inquiry.
Welsh directs the Institute for African Dance Research and Performance and also is founding artistic director of the National Dance Company of Zimbabwe in southern Africa. She has received numerous fellowships, grants and awards including a National Endowment for the Arts Choreography Fellowship, the Creative Public Service Award of NY, a 1997 Pew Fellowship, a 1997 Simon Guggenheim Fellowship, a 1998 Pennsylvania Council on the Arts grant and three Senior Fulbright Scholar Awards.
This event is funded in part by the Office of the Provost, Department of Theatre and Dance, SU Dance Company, SU Cultural Affairs, Multicultural Student Services and Salisbury Wicomico Arts Council, an agency funded by the Maryland State Arts Council and the National Endowment for the Arts.
Admission is free and the public is invited. For more information call 410-543-6271 or visit the SU Web site at www.salisbury.edu.