Thursday, June 2, 2016
Guerrieri Art Space Presents 'Fernweh' Through July 15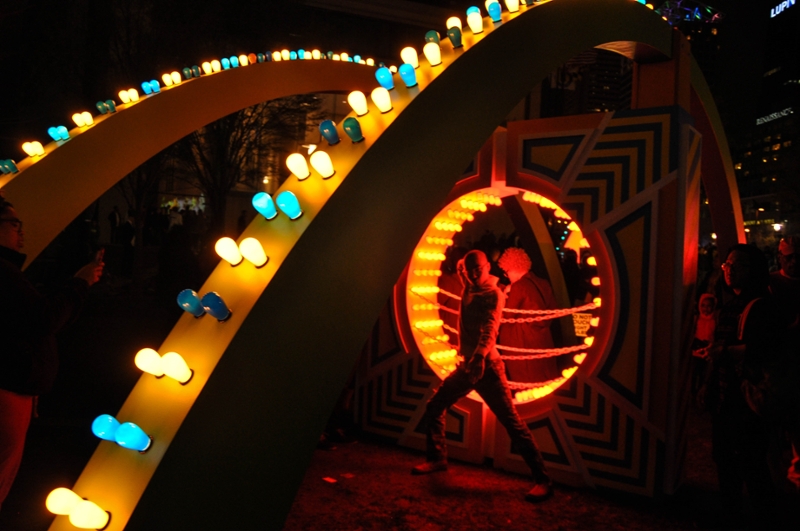 SALISBURY, MD---The Guerrieri University Center Art Space hosts the photography exhibit "Fernweh" by Salisbury University senior B.F.A. major Katherine Mellos through Friday, July 15.

Studying photography at SU, Mellos plans to pursue a career in photojournalism. She has studied abroad in London, Paris, Florence and Venice, influencing the photos in her exhibit.

"Being able to capture life with the click of a button is something that always has interested me," she said. "I use photography as a means to capture the way I view the world. Traveling is an experience that is fascinating to me.

"'Fernweh' is defined as an ache for distant places, the craving for travel. Every time I travel to a new place, a piece of myself is left behind. My goal is to make photographs showing where I've been and where I'm going. "Fernweh" is a way to share my experiences around the world by giving a piece of me in all my images.

"Bringing attention to arrangements that occur naturally, not only locally but the world over, is what I intend to photograph. I am inspired by the moments that fade into our memories. By documenting the world around me, these memories can be kept fresh.

"Ultimately, the objective I have for my photography is to utilize my skill set to display memories I have of the world while encouraging people to get out of their houses and explore the beautiful world around them."

The Art Space is located in the Guerrieri Center's second-floor concourse. Admission is free and the public is invited. For more information call 410-543-6247 or visit the Art Space website at http://www.salisbury.edu/guc/artspace.