Fulton School Faculty Present Spring Colloquia Series Through May 1
Friday February 17, 2012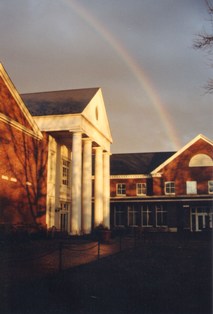 SALISBURY, MD---Faculty in Salisbury University's Charles R. and Martha N. Fulton School of Liberal Arts share their research and expertise during this spring's Fulton Faculty Colloquia series.
Presentations are 3:30 p.m. select Tuesdays from February-May in Teacher Education and Technology Center Room 152. Topics and speakers include:
• February 21 – "Stress, Sadness and Cynicism — More than Just Feeling Bad: Health Implications of the Darker Side of Life" with Dr. Karl Maier, associate professor of psychology
• March 6 – "My Little 'Course of Empire,' or What I Did Last Sabbatical" with Dr. Brooke Rogers, associate professor of art
• April 3 – "The Sin that Kills: Internal Conflict in King James I and the North Berwick Witch Trials" with Dr. T. Paul Pfeiffer, professor of theatre
• April 17 – "Paving the Empire Road: BBC Broadcast Policies and Black Britons" with Dr. Darrell Newton, associate professor of communication arts
• May 1 – "Emotive Sound, Movement and Gesture in Malaysian Children's Songs" with Dr. Jackie Lew, associate professor of music
Sponsored by the Fulton School, admission is free and the public is invited. Light refreshments will be served. For more information call 410-543-6450 or visit the SU Web site at www.salisbury.edu.
SHARE