Fulton Faculty Colloquia Topics Announced for Fall 2015
Thursday September 3, 2015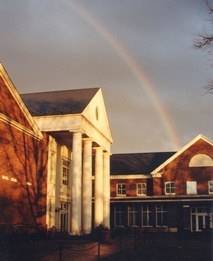 SALISBURY, MD---Faculty in Salisbury University's Charles R. and Martha N. Fulton School of Liberal Arts share their research and expertise during this semester's Fulton Faculty Colloquia series.
Presentations are 3:30 p.m. on select dates from September-December in Teacher Education and Technology Center Room 152, unless otherwise noted. Topics and speakers include:
Thursday, September 10 – "Changing the Research Paradigm: Putting the Subject in the Driver's Seat" with Dr. Lori DeWitt, associate professor of communication arts;
Thursday, October 8 – "The Plutocratic Takeover of the U.S. Congress" with Dr. Adam Hoffman, associate professor of political science;
Thursday, October 22 – "Do I Know You? Theory and Findings Related to Facial Recognition" with Dr. Mark Walter, associate professor of psychology;
Sunday, November 8 (Holloway Hall, Great Hall, 1 p.m.) – "Insights: Reconstructing Mary Wigman's Hexentanz (1926)" with Dr. Victoria Hutchinson, professor of dance;
Thursday, November 12 – "What Criteria Do Peer Reviewers Use to Evaluate Teaching Innovations?" with Dr. Thomas Tomcho, associate professor of psychology; and
Thursday, December 10 – "Henry VIII Says 'No Divorce': Margaret Tudor's Successful Divorce and Anglo-Scottish Relations during the Minority of James V" with Dr. Kristen Walton, professor of history.
Sponsored by the Fulton School, admission is free and the public is invited. Light refreshments will be served. For more information call 410-543-6450 or visit the SU website at www.salisbury.edu.