Monday, February 8, 2016
Fulton Faculty Colloquia Series Scheduled February 16-April 26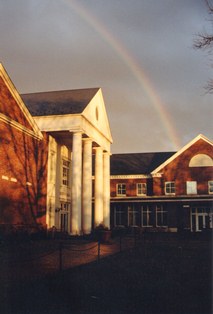 SALISBURY, MD---Faculty in Salisbury University's Charles R. and Martha N. Fulton School of Liberal Arts share their research and expertise during this semester's Fulton Faculty Colloquia series.

Presentations are 3:30 p.m. on select Tuesdays from February-April in Teacher Education and Technology Center Room 152. Topics and speakers include:

February 16 – "Perchance to Dream: Art, Mathematics and Shakespeare" with Dr. Randall Cone, assistant professor of mathematics and computer science;
March 29 – "The Social Construction of the Principal-Agent Problem: The U.S. Military Confronts its 'Native' Proxies" with Dr. Eric Rittinger, assistant professor of political science;
April 12 – "Signal Detection Theory: From Psychophysics to Evaluation" with Dr. Larence Becker, assistant professor of psychology; and
April 26 – "How Are We Engaging? Considering a Campus Framework for Civic Engagement and Research" with Drs. Sarah Surak and Alexander Pope IV, co-directors of SU's Institute for Public Affairs and Civic Engagement (PACE). Surak is an assistant professor of political science and environmental studies. Pope is an assistant professor of teacher education.
Sponsored by the Fulton School, admission is free and the public is invited. Light refreshments will be served. For more information call 410-543-6450 or visit the SU website at www.salisbury.edu.