Tuesday, January 29, 2013
Fulton Faculty Colloquia Series Continues This Spring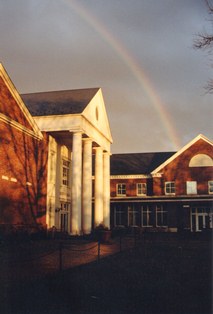 SALISBURY, MD---Faculty in Salisbury University's Charles R. and Martha N. Fulton School of Liberal Arts share their research and expertise during this spring's Fulton Faculty Colloquia series.

Presentations are 3:30 p.m. select Tuesdays from February-April in Teacher Education and Technology Center Room 152 (unless otherwise noted). Topics and speakers include:

February 5 – "Learning 2-D Animation … AKA My Trip to the Looney Bin" with Dr. Frances Kendall, professor of communication arts (TETC Room 352)

February 19 – "Marcel Proust or J.K. Rowling: A Literary Memoir of the High-Lit/Pop-Cult Schism" with Dr. John Wenke, professor of English

March 5 – "The Early Cello and Bach's Fifth Suite" with Dr. Jeffrey Schoyen, associate professor of music and conductor of the Salisbury Symphony Orchestra

April 2 – "Wag the Dog — War of Diversion and Its Success" with Dr. Taehyun Nam, associate professor of political science

April 16 – "Self-Regulation in Preschoolers: Caregivers' Ratings and Children's Behaviors on Challenging Tasks" with Dr. Jason McCartney, associate professor of psychology

April 30 – "Are Our Moral Judgments by Our Attachment Relationships with Significant Others?" with Dr. Lance Garmon, assistant professor of Psychology

Sponsored by the Fulton School, admission is free and the public is invited. Light refreshments will be served. For more information call 410-543-6450 or visit the SU Web site at www.salisbury.edu.