Tuesday, September 13, 2016
Flying Mystics Perform at SU Monday, September 26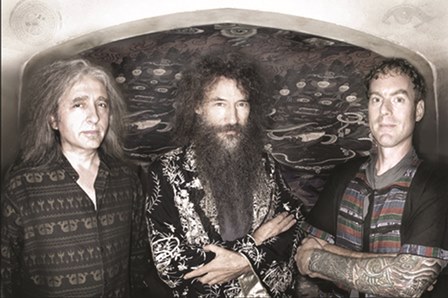 SALISBURY, MD---The Flying Mystics bring their sounds of the shamanic journey, sonic healing, higher consciousness and world music to the Great Hall of Salisbury University's Holloway Hall 7 p.m. Monday, September 26.

Featuring Flournoy Holmes on flute and percussion, Zepi Morelli on guitar and kalimba, and Todd Roderick on percussion, the Atlanta-based band has received the International Sound Therapy Association's Healing Sound Ambassador Award.

Earlier this year, the group raised some $4,000 for Doctors Without Borders' support of Nepalese earthquake victims through a benefit concert at the Drepung Loseling Monastery, home to the Tibetan monks who have visited SU several times, most recently in April. Theirs was the only such concert allowed at the monastery.



Sponsored by SU's Cultural Affairs Office, admission is free and the public is invited. For more information call 410-543-6030 or visit the SU website at www.salisbury.edu.