Finch Co-Authors Article Examining Kindergarten Mathematics Content
Thursday May 23, 2013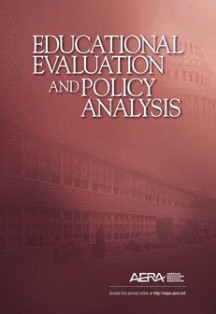 SALISBURY, MD---Kindergarten should be about learning how to count and recognize basic geometric shapes, right?
This is the mathematics content on which teachers spend most of their time, according to an article recently co-authored by Dr. Maida Finch, assistant professor in Salisbury University's Education Specialties Department.
In the journal Educational Evaluation and Policy Analysis, Finch and her colleagues — Mimi Engel of Vanderbilt University and Amy Claessens of the University of Chicago — document that most kindergarten students already know these skills and likely are ready for more challenging mathematical education.
The trio studied data from the National Center for Educational Statistics' Early Childhood Longitudinal Study-Kindergarten Cohort (ECLS-K) to determine the mathematical skills of most children entering kindergarten.
Their findings: about 95 percent of children have mastered counting from 1-10 and recognizing basic shapes. At the same time, kindergarten teachers reported spending approximately 13 days each month teaching those skills. More time on these rudimentary skills and less time on higher-level skills such as addition and subtraction associated, on average, with lower end-of-kindergarten test scores, according to the study.
The researchers are excited to see what the next round of ECLS-K data yields. While the initial ECLS-K information came from students who were in kindergarten in 1998-99, the next batch will focus on students who attended kindergarten in 2010-11, after national educational policies such as the No Child Left Behind Act were implemented.
Research for the article was funded by the National Institute of Child Health and Human Development, the Oak Ridge Associated Universities Ralph E. Powe Junior Faculty Enhancement Award, the University of Chicago Population Research Center and Vanderbilt University. The article has drawn national attention from trade and industry publications including Science Daily and Education News.
For more information call 410-543-6030 or visit the SU Web site at www.salisbury.edu.