Tuesday, December 6, 2011
'Extreme Makeover: Home Edition' Viewing Party Planned for Campus Community Friday, December 9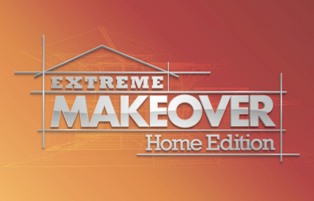 Extreme Makeover: Home Edition came, saw and built!

The success of this endeavor was closely tied to the enthusiasm, hard work and dedication of SU students, staff and faculty. From the pep rally to the final stages of the build (and even the cleanup), SU was instrumental in the entire project.

Now, it's time to celebrate!

The Johnson-Goslee build episode is scheduled to air Friday, December 9. Salisbury ABC-TV affiliate WMDT begins the evening with a one-hour behind-the-scenes special at 7 p.m., leading up to the two-hour, double-edition show at 8 p.m.

A viewing party is planned at 7 p.m. in Perdue Hall's Bennett Family Auditorium and Atrium. Refreshments will be served. The campus community is invited. Please wear your gold and maroon Extreme Makeover T-shirts and join in the fun!