Monday, March 21, 2016
Eighth SU Guitar Festival Scheduled Apr. 22-23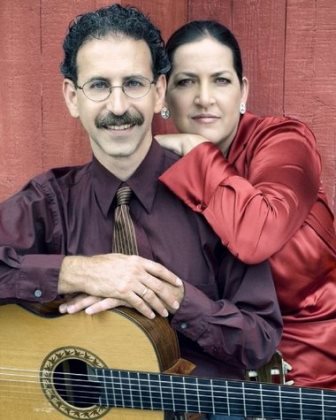 SALISBURY, MD---The Salisbury University Guitar Festival is not just for guitarists anymore!

This year the eighth annual festival, which has included an evening of rock guitar events in recent years, expands with the workshop "Rock Band 101" 4:30-9 p.m. Friday, April 22, in the Black Box Theatre of Fulton Hall. Guitarists, bassists, percussionists, keyboardists and vocalists are invited to learn and play with local band "breakfast."

During the all-ages, all-levels, hands-on session, musicians learn what it's like to play in a band, how to write songs, how to better express themselves musically and how instruments work together. Participants will be entered into a Stars of the Festival competition for prizes.

The traditional festival, focusing on classical guitar, takes place 10 a.m.-6 p.m. Saturday, April 23, also in the Black Box Theatre. Events include master classes by Michael Newman, Laura Oltman, Jennifer Trowbridge, Keith Calmes, Jason Balish and Festival Director Danielle Cumming, as well as workshops, a Festival Ensemble and a classical playing competition from 10 a.m.-5 p.m. Winners of Saturday's competition vie for more than $2,000 in prizes and D'Addario and Planet Waves merchandise. Advance registration is recommended for all competitions.

Festival attendees also have the opportunity to peruse guitar scores, strings and more from Mike Kirkpatrick Guitar Studio.

The Newman & Oltman Guitar Duo rounds out the festival with a public performance at 5 p.m. Its members have performed in world cultural capitals and premiere venues across five continents, with such diverse artists as composer-conductor Marvin Hamlisch, mezzo-soprano Frederica von Stade and fiddler Eileen Ivers.

Recent highlights have included the world premiere of "Concierto Buenos Aires," composed for the duo by Daniel Binelli, with l'Orchestre de l'Opéra de Reims in France, and a performance and master class at the Estate Musicale Frentana/Lanciano International Guitar Seminar in Italy. The Washington Post has hailed Newman & Oltman as a "revelation to hear." The New York Times has called them "fresh, hot and headed for fame."

The public is invited to the concert. Admission for non-festival-participants is by donation.

Classes and workshops on both days are open to all ages, skill levels and string type. Friday registration is $20, $15 for participants in school groups or ensembles, $10 for SU students with ID. Admission for parents accompanying their children to Friday's activities is free. Saturday registration is $52 for participants; $25 for participants in school groups or ensembles; $15 for parents, including all classes, activities and lunch. Advance registration is available online at www.salisbury.edu/guitarfestival. Day-of registration is available, but those registering that weekend may not be assured of participation in master classes or competitions due to scheduling limitations.

The festival is sponsored by the D'Addario Foundation, Maryland State Arts Council, Salisbury Wicomico Arts Council, National Endowment for the Arts, Kirkpatrick Guitar Studio and Rise Up Coffee Roasters.

For more information, including complete competition rules, call Dr. Danielle Cumming at 410-677-3269, email dmcumming@salisbury.edu or visit the festival website.