Dr. Ying Wu Earns 2007 SU Distinguished Faculty Award
Tuesday September 11, 2007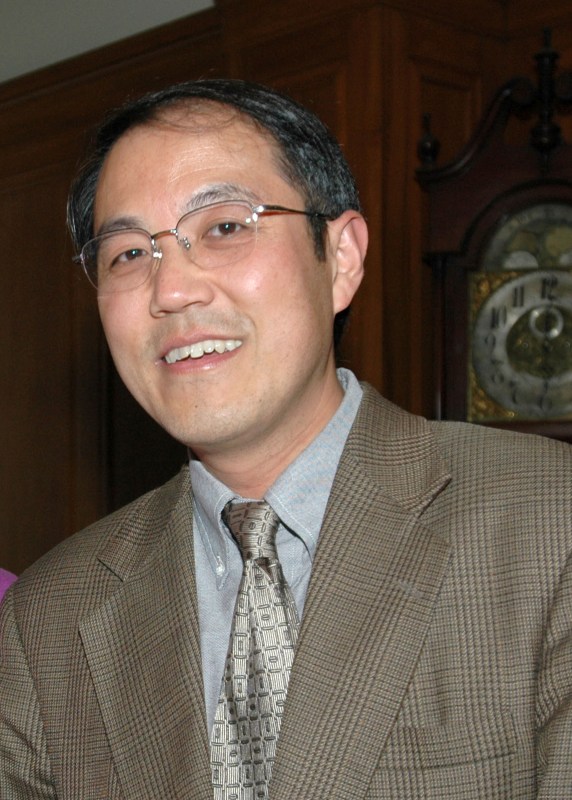 SALISBURY, MD---Known for being a professor strongly committed to teaching excellence, an economist noted for outstanding research, and a volunteer to both the campus and community, Dr. Ying Wu is Salisbury University's Distinguished Faculty Award winner for 2007.
"Dr. Ying Wu has quietly distinguished himself as both a teacher and scholar at SU and abroad," said Dr. Richard Hoffman, interim dean of the Perdue School of Business. "His upper-level economics courses are well received by students and I am delighted that his colleagues have chosen to shine the spotlight on his many accomplishments."
Wu encourages his students to apply economic theory to real-world issues, using case studies, role-playing experiments, debates and lectures by business and policy practitioners. Currently teaching a new course he developed, "Monetary Policy and U.S. Economy," Wu has taught nine other graduate and undergraduate courses at SU. Dan Korpon, a former economic student called Wu "one of the best teachers in my entire academic career." Other students have described him as an "exceptional professor," whose teaching style makes students want to learn.
Wu has successfully coached winning teams in the Annual College Fed Challenge organized by the Federal Reserve Bank, which requires students to make predictions about the United States economy. Under his direction SU's team won first place in 2002 and second place last year. In 2003, he helped students found SU's chapter of Omicron Delta Epsilon, the international honor society of economics. In recognition of his teaching contributions within SU's MBA and undergraduate business programs, he was selected to receive a faculty membership in Beta Gamma Sigma, the premiere honor society for programs accredited by AACSB International.
"I owe my achievement to the SU community at large in past years for the support in academic teaching, professional development and service contributions," Wu said.
Outside of the classroom, Wu has served on a number of SU committees, including the University Middle States Self-Study Steering Committee and the Honors Convocation Committee. He has volunteered at local schools, at SU's Fun Day and at Chinese community activities, demonstrating his calligraphy skills and sharing his personal cultural experiences. He also delivered a keynote speech on "China's Economic Influences and Its Challenges Ahead" at the Salisbury Area Chamber of Commerce annual luncheon last year.
The author of some 57 scholarly works, Wu's research has appeared in Annals of Economics and Finance, Contemporary Economic Policy and International Review of Economics and Finance, among other journals. He was also recently appointed associate editor of Review of Pacific Basin Financial Markets and Policies, an international journal focusing on global research in finance, economics and accounting.
"Dr. Wu is a distinguished scholar of macroeconomics having published widely on the subject," Hoffman said. "His reputation has drawn visiting professorships from universities in China, including the top MBA program in the country at Beijing University." Wu has also lectured at National University of Singapore, Nanyang Technological University, Dongbei University of Finance and Economics and Xiamen University, making connections that support SU's study abroad programs.
Wu earned his Ph.D. in Economics, from the University of Oregon. He also earned his master and bachelor degrees in Economics from Beijing University.
For more information call 410-543-6030 or visit the SU Web site at www.salisbury.edu.
SHARE