Tuesday, December 1, 2015
Delmarva Public Radio Presents 'Radio Live! A Christmas Carol' December 15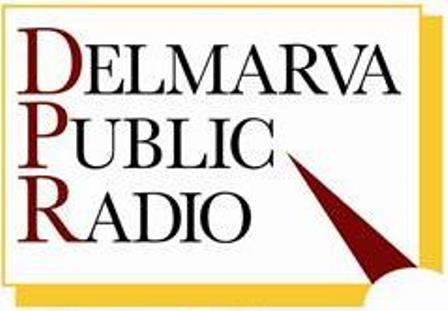 SALISBURY, MD---Delmarva Public Radio (DPR) gives an early gift to its listeners this holiday season with the broadcast of "Radio Live! A Christmas Carol" at 7 p.m. Tuesday, December 15, on WSCL 89.5 FM.

Adapted and directed by Dr. T. Paul Pfeiffer, co-chair of Salisbury University's Music, Theatre and Dance Department, the Bobbi Biron Theatre Program production of the Charles Dickens classic recalls the classic radio shows of the 1930s, '40s and '50s.

"Delmarva Public Radio is excited to have a role in bringing 'theater to the airwaves,' particularly since the performance involves several SU components, including the Theatre, Music and Dance Department, Communication Arts Department and Event Technical Services," said Dana Whitehair, DPR general manager.

"Being able to showcase what the University can bring to the community—both onstage and on-the-air—is part of why the SU-DPR partnership is so important to the entire Delmarva community."



Pfeiffer portrays Ebenezer Scrooge, with other roles, music and sound effects provided by SU students. The performance was recorded live in late November in SU's Holloway Hall Auditorium.

The cast includes Rebeka Anderson, Zack Baker, Cornelius Fletcher, Dan Frana, Kimberly Garcia-Torres, Dawson Forbes Hill, Eleni Lukasczyk, Michael Mitchell, Jacob Nail, Marykathryn Overstreet, Cassandra Raefski, Andres Roas, Caitlin Rogers, Alex Scoras, Caitlin Sell, Emily Stanton, Faith Sullivan and Zachary Williams.

The program will be rebroadcast on WSCL on Christmas.

For more information call 410-543-6895 or visit the DPR website at http://delmarvapublicradio.net.