Friday, June 14, 2013
Delmarva Public Radio Earns Six Broadcasting Awards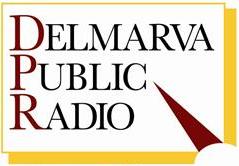 SALISBURY, MD---From segments on sea level rise to "the golden years," stories told by Delmarva Public Radio (DPR) have earned praise from the Chesapeake Associated Press Broadcasters Association.

WSCL 89.5 FM and WSDL 90.7 FM garnered six awards in the non-metro radio category during the association's annual summer convention in Ocean City, MD. The stations, which broadcast from the Salisbury University campus, have won 36 awards in the past nine years.

Classical music host Kara Dahl Russell was recognized for Outstanding Specialty Reporting for her explanation and on-air demonstration of Yelling in the French Style, a baroque form of operatic singing. Russell was introducing a new CD by singer Celine Ricci featuring that vocal approach.

News Director Don Rush again earned honors for Outstanding Use of Sound for his coverage of last summer's heat waves. He also garnered Outstanding News Series for his exploration of sea level rise and its impacts on Delmarva.

Two other awards recognized DPR's coverage of issues related to aging: Kathy Bernard and Barbara Kline, hosts of the stations' nationally syndicated 2 Boomer Babes Radio Hour, won for Outstanding Talk Show. The station also won Outstanding Editorial or Commentary for its essay series on "The Golden Years" put together with the help of George Merril, Hal Wilson, Nancy Marie Seaman, Diane Marquette and John Reisinger of the Eastern Shore Writers Association.

An award for Outstanding Documentary/In Depth Reporting also went to reporter Jamyla Krempel, who now works for WYPR in Baltimore, for her examination of societal attitudes toward the transgender community and the need for legal protection.

Delmarva Public Radio was selected for these honors from among some 70 radio and television stations in Maryland, Delaware and Washington, D.C. For more information call 410-543-6895 or visit the Delmarva Public Radio Web site at www.delmarvapublicradio.net.