Cumming, Wright Continue Feature Fridays Series November 10
Wednesday October 11, 2017
SALISBURY, MD---Salisbury University's fall Feature Fridays downtown Salisbury lecture and performance series continues November 10 with a concert by Drs. Danielle Cumming (classical guitar) and John Wesley Wright (tenor) of SU's Music, Theatre and Dance Department.
All presentations in the series are 6-7 p.m. at The Brick Room, 116 N. Division St.
Cumming and Wright perform the program "From Spain to Spirituals."
The head of guitar studies at SU, Cumming has performed as a soloist and in chamber ensembles in the United States, Canada and Europe. She holds a Doctorate of Music in guitar performance from McGill University.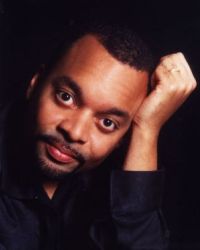 A member of the acclaimed American Spiritual Ensemble, Wright was highlighted in the 2007 PBS documentary The Spirituals. The prize-winning tenor has performed nationally and internationally for audiences including the family of John F. Kennedy.
The Feature Fridays series concludes Friday, December 8, with a "Holiday Favorites Sing-Along" led by Dr. William Folger, also of the Music, Theatre and Dance Department.
Sponsored by the Whaley Family Foundation and SU's Center for Extended and Lifelong Learning (CELL), admission is free and the public is invited (must be 21 to enter). Charges apply for food and drinks.
For more information call 410-546-6090 or visit the CELL website at www.salisbury.edu/cell.
SHARE