Thursday, March 17, 2016
Crewe Discusses 'Advocating for Social Justice in Times of Chaos' March 31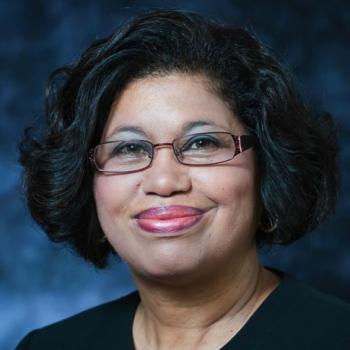 SALISBURY, MD---Dr. Sandra Crewe, dean of the Howard University School of Social Work, discusses "Advocating for Social Justice in Times of Chaos" 7 p.m. Thursday, March 31, in the Wicomico Room of the Guerrieri University Center.

"Today, we are faced with acts of violence that test our faith in humankind," she said. "It is a time of chaos when we see children killed in school, worshippers slain in church, and riots resulting from a sense of unfair treatment and brutality. As a community, collectively we have an opportunity to advocate for social justice in the midst of chaos."

Crewe holds a B.S.W. and M.S.W. from Catholic University of America. She earned her Ph.D. in social work from Howard University and is a member of the Academy of Certified Social Workers.

Her research interests include family caregiving and kinship care (emphasis on older adults), program development and evaluation, and cultural competence. She has published articles in the Journal of Human Behavior in the Social Environment, Affilia, and the Journal of Health and Social Policy.

Crewe serves as the director of the Multidisciplinary Center for Social Gerontology. She is a gubernatorial appointee for the Maryland Affordable Housing Trust and member of the National Association of Housing and Redevelopment Officials.

She also is a member of the American Association of Service Coordinators' board of directors, chairing its professional development committee; and chair of the Washington, D.C., Area Geriatric Education Consortium Center's ethnogeriatric and culture committee, among other memberships.

Sponsored by the Samuel W. and Marilyn C. Seidel School of Education and Professional Studies, and the SU Social Work Department, admission to her talk is free and the public is invited. For more information call 410-543-6305 or visit the SU website at www.salisbury.edu.