Monday, April 29, 2013
'Colorful Colorado' Exhibit Features Wasserman Photos at SU May 1-30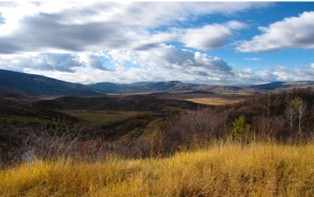 SALISBURY, MD---The Guerrieri University Center Art Space showcases the work of senior art major Lizzie Wasserman in the solo exhibit "Colorful Colorado: A View at 6,732 Feet Above Sea Level" May 1-30.
A reception is 5-7 p.m. Thursday, May 2.
Wasserman gravitated toward art in high school after a childhood spent struggling with executive function disorder, commonly associated with attention deficit hyperactivity disorder and learning disabilities. She learned that visualizing learning aides and practical application allowed her to express her strengths, including spatial organization and abstract composition.
With the photos in this exhibit, Wasserman attempted to capture the feeling of her parents' home in Steamboat Springs, CO — seeing hundreds of hot air balloons racing across the sky, snowshoeing to the top of a mountain, and feeling snowflakes and cool summer breezes.
The Art Space is located in the Guerrieri Center's second-floor lounge. Admission is free and the public is invited. For more information call 410-543-6247 or visit the Art Space Web site at http://www.salisbury.edu/guc/artspace.