C-SPAN3 to Re-Air Kotlowski Lecture September 4-5
Thursday August 30, 2012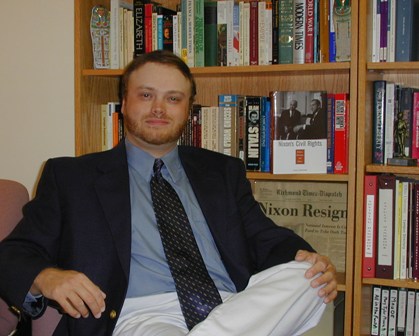 SALISBURY, MD---Audiences throughout the United States again have the opportunity to learn more about its 37th president as Salisbury University History Professor Dean Kotlowski is spotlighted during C-SPAN3's Lectures in History series.
In April, a crew from the network filmed Kotlowski's lecture "Richard Nixon and Civil Rights," part of his "America in the 1970s" course. The lecture, which debuted in August, is re-aired Tuesday, September 4, at 1 and 9 p.m., and Wednesday, September 5, at 5 a.m. The presentations are also streamed live online at www.c-span.org/History.
For more information call 410-543-6030 or visit the SU Web site at www.salisbury.edu.