Brennan Named SID of the Year by 'Lacrosse Magazine'
Wednesday March 6, 2013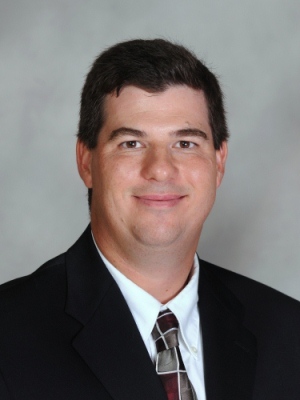 SALISBURY, MD---Salisbury University Sports Information Director (SID) Tim Brennan "was the top dog in 2012," according to Lacrosse Magazine.
Published by US Lacrosse, the sport's national governing body, the year-in-review article dubbed Brennan "SID of the Year" and "the best of a very good bunch."
"The Sea Gulls website is one of the most comprehensive around and when I checked [our e-mail] account, Salisbury's releases were always one of the first I found on game day," said writer Jac Coyne. "If I needed art or quick access to a player, Brennan turned around my request seemingly within minutes."
Coyne also noted that he used the Salisbury SID Office often, given that "the Gulls were two-time defending champs and always worthy of coverage."
Brennan joined the University's staff in 2009. He works closely with coaches and has become invaluable to the Athletics Department, said Director Mike Vienna.
"This is a great honor for Tim and we are fortunate to call him our SID," he added. "Tim gives a tremendous amount of dedication and support to all of our 21 varsity sports, and he is more than deserving of this recognition."
Brennan credits his staff, especially SU graduate assistant Joshua LaVeck, who worked primarily with men's lacrosse during the 2012 season.
For Coyne, it's impossible to cover college lacrosse, especially in the NCAA Division II and III realms, without help from SIDs, who are "critical" and "do the grunt work that keeps the information flowing."
Receiving honorable mentions were Brennan's colleagues from campuses including Bowdoin, Hampden-Sydney, Gettysburg, Dickinson, Middlebury, Colorado College and SUNY Cortland. To read the full story, visit: http://laxmagazine.com/college_men/DIII/2012-13/news/122812_coynes_2012_small_college_year_in_review.
For more information, call 410-543-6030 or visit the SU Web site at www.salisbury.edu.
SHARE