Tuesday, March 12, 2013
Baker Discusses 'Transatlantic Origins of Early Delmarva Settlers' Wednesday, March 13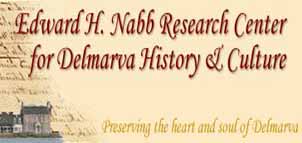 SALISBURY, MD---Governor Thomas Dale, Thomas Savage, John Baker, William Whittington, John Custis, William Claiborne and other early settlers helped shape Eastern Shore history — but their family histories began elsewhere.

Local historian Vaughn Baker shares three decades of research to reveal the international connections among the Shore's first settlers, soldiers, merchants and even pirates during the presentation "Transatlantic Origins of Early Delmarva Settlers" 7 p.m. Wednesday, March 13. His talk takes place in the gallery of Salisbury University's Edward H. Nabb Research Center for Delmarva History and Culture, 190 Wayne Street.

Through his research, Baker has found links to the Caribbean, Newfoundland, France, Holland, Ireland and the East Indies that materialized as Virginia developed from a settlement into a colony. The transformation played an important role in what would become the Delmarva Peninsula.

Sponsored by the Nabb Research Center, admission to his talk is free and the public is invited. For more information call 410-543-6312 or visit the Nabb Research Center Web site at http://nabbhistory.salisbury.edu.