Thursday, April 2, 2009
Author Philip Hoose Lectures at SU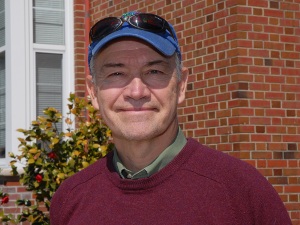 SALISBURY, MD---While Rosa Parks' refusal to give up her bus seat is a well-known part of Civil Rights history in the United States, she wasn't the first to take that stand.
In his latest book, Claudette Colvin: Twice Toward Justice, award-winning author Phillip Hoose details the lost story of an impassioned African-American teenager who, fed up with the daily injustices of segregation, refused to give her seat to a white woman on a segregated public bus in Montgomery, AL, more than a year before Parks.
Hoose lectures at Salisbury University 3 p.m. Wednesday, April 15, in Teacher Education and Technology Center, Room 153. His talk is part of SU's Children's and Young Adult Literature Festival.
Instead of being celebrated, 15-year-old Colvin was shunned by classmates and dismissed by community leaders. Undaunted, she challenged segregation again just a year later as a key plaintiff in Browder v. Gayle, the landmark case that struck down segregation laws and swept away the legal underpinnings of the Jim Crow south.
Featuring interviews with Colvin, Hoose's first in-depth account of this civil rights figure skillfully weaves her dramatic story into the fabric of the historic bus boycott.
"Phil Hoose, who has done pioneering work in bringing to our attention the crucial role of young people in social movements, here tells the extraordinary, yet little-known story of Claudette Colvin," said Howard Zinn, author of A People's History of the United States. "This is a story that if taught in every classroom in the nation, might well inspire a new generation of young activists to join the on-going struggle for social justice."
Hoose, who works for The Nature Conservancy, has written several other books including The Race to Save the Lord God Bird; Hey, Little Ant; and the National Book Award finalist We Were There, Too!
Five other authors and illustrators also give presentations between 11 a.m.–3 p.m. on Wednesday, April 15, in TETC Room 153. Caldecott honorees Betsy and Ted Lewin, who have together written or illustrated some 60 books such as Click, Clack, Moo and Pepe the Lamplighter, speak at 11 a.m. and noon, respectively.
Three Green Earth Book Award-winning authors are also featured: Jeca Taudte, co-author of the nonfiction eco-guide MySpace/Our Planet speaks at noon (in TETC Room 226T); Peter Gould, author of Write Naked, a novel about writing an ecological fantasy with a quirky love story and tiny heroic newt, speaks at 1 p.m.; and Pamela Todd, author of Blind Faith Hotel, a story set against the Midwest prairies about the importance of putting down roots, speaks at 2 p.m. All three also host an environmental writing panel at 6 p.m. that evening in Holloway Hall Auditorium.
For more information, call call410-543-6509 or visit the SU Web site at www.salisbury.edu.