Friday, October 21, 2011
Author Lawrence Ross Speaks on 'Divine Nine' at SU Tuesday, October 25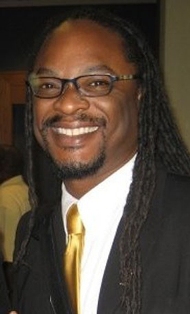 SALISBURY, MD---From 1906 to 1963, nine African-American fraternities and sororities were formed to provide supportive campus environments for minority students in often turbulent times.
Author Lawrence Ross captures the heritage of these early organizations in his book The Divine Nine: The History of African-American Fraternities and Sororities. He speaks on the book at 7 p.m. Tuesday, October 25, in Salisbury University's Holloway Hall Auditorium.
A member of Alpha Phi Alpha, one of the fraternities profiled, Ross has been writing on topics of African-American interest since 1995. His Black Web column, syndicated in more than 200 newspapers nationwide, explained the Internet during its early public stages to African-American readers. In 1997, he was named managing editor of Rap Sheet magazine, one of the country's first hip-hop publications.
Sponsored by the Multicultural Student Services Office, admission to his talk is free and the public is invited. For more information call 410-548-4503 or visit the SU Web site at www.salisbury.edu.