Monday, December 21, 2015
Association for Lifelong Learning Spring Registration Open Through Jan. 27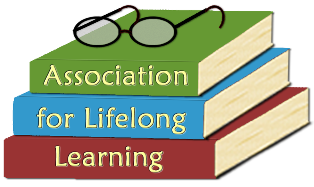 SALISBURY, MD---Registration is open for lifelong learning seminars presented by the Association for Lifelong Learning in Salisbury with support from the Salisbury University Foundation, Inc., this spring.
Membership, for Delmarva Peninsula residents age 50 and over, is $30 for the semester and includes all courses. Multi-session courses scheduled this semester include:
"The White House – What a Tale it Tells" with Eleanor Mulligan;

"The Artist's Way: A Spiritual Part to Higher Creativity, Part Two" with Diane Thomas Mitchell;

"The Holocaust and Jewish Resistance" with Joseph Chaikel;

"Down on the Farm, Home on the Range" with Nancy Hesser;

"All Over Creation" with Nancy Hesser;

"Will the Eastern Shore Survive Climate Change and Sea Level Rise?" with Mike Pretl;

"Assateague – Life on the Edge" with Kelly Taylor.

"Great Decisions: Discussion of Major Issues Worldwide" with Jarvis Cain;

"Psychology of Women" with Carolyn Stegman;

"Europe on the Brink – Can the Dream of a United Europe Be Manifested?" with Todd Becker;

"Music, Media and Money" with Phil Hesser;

"Religious Freedom and Establishment of Religion – The Supreme Court's Debates" with Paige Insley Austin;

"The Classics from Vivaldi to Beethoven" with Thomas Elliot; and

"Aspects of Art and Artists" with Terry Murray.
Registration deadline is Wednesday, January 27. To request a membership and registration form, and a detailed catalog of course offerings, e-mail assocforll@hotmail.com or visit www.associationforlifelonglearning.org.
For more information about the series visit the Learn with SU website at www.salisbury.edu/lifelonglearning.