Thursday, September 18, 2014
Adventures in Ideas Series Continues with 'Europe: 20th Century Journey' Saturday, October 18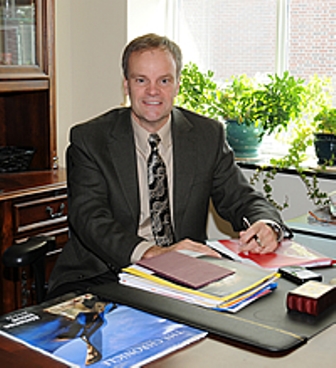 SALISBURY, MD---From the outbreak of the first World War a century ago to the fall of the Berlin Wall 25 years ago, Europe was at the center of world affairs in the 1900s.

Dr. Maarten Pereboom, dean of the Charles R. and Martha N. Fulton School of Liberal Arts, discusses continent's culture and politics through a period of unprecedented violence and remarkable renewal during "Europe: 20th Century Journey."



The inaugural installment in Salisbury University's Adventures in Ideas 2014-15 humanities seminar series, his presentation is 10 a.m.-3 p.m. Saturday, October 18, in Teacher Education and Technology Center Room 179.

Pereboom holds a Ph.D. in history from Yale University, specializing in 20th-century international relations. He joined SU's History Department in 1994, following a post-doctorate fellowship at Georgetown University in Washington, D.C. He became dean of the Fulton School in 2008.

He is the author of two books on 20th-century history. Democracies at the Turning Point: Britain and the End of the Postwar Order, 1928-1933 (1995), won the prestigious Choice magazine Outstanding Academic Book Award. His latest, History and Film: Moving Pictures and the Study of the Past, was released in 2010.

Upcoming topics in the series include "From Rum to Evo: A History of Drinking in America" with Dr. Tom Goyens of the History Department on Saturday, November 15, and "Dickens and Drood: A Victorian Afternoon of Theatre" with Dr. Tony Whall, retired Bellavance Honors Program director, on Sunday, April 12.

Sponsored by the Fulton School and the Whaley Family Foundation, admission is $30 per seminar or $75 for all three, and advance registration is required. Coffee, lunch and snacks are provided. To register call 410-543-6450 or e-mail dmcarey@salisbury.edu. For more information visit the SU website at www.salisbury.edu.