Tuesday, January 23, 2018
Adventures in Ideas: Humanities Series Presents 'Emergence of the United States as a Global Power' February 10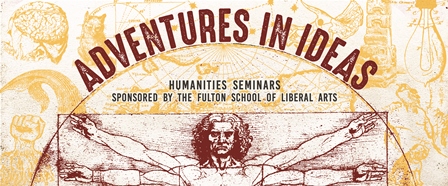 SALISBURY, MD---With its victory in the Spanish-American War, the U.S. became a global economic and military power, a position secured by its participation in World War I.
A century later, Salisbury University faculty explore how the nation gained its global prominence during the Adventures in Ideas: Humanities Series presentation "Emergence of the United States as a Global Power" 10 a.m.-3 p.m. Saturday, February 10, in Conway Hall Room 179.
Drs. Emily Story of the History Department and World War I historian Stephen Gehnrich of the Biological Sciences Department examine the country's early interventions in the circum-Caribbean and Pacific, as well as the experiences of American soldiers during the war.
Sponsored by SU's Charles R. and Martha N. Fulton School of Liberal Arts and the Whaley Family Foundation, cost is $30, including a continental breakfast and lunch. Advance reservations are required. The public is invited.
To RSVP call 410-543-6450 or email Donna Carey at dmcarey@salisbury.edu. For more information visit the SU website at www.salisbury.edu.