Adventures in Ideas: Humanities Series Continues with 'History of Drinking in America' Saturday, November 15
Friday October 17, 2014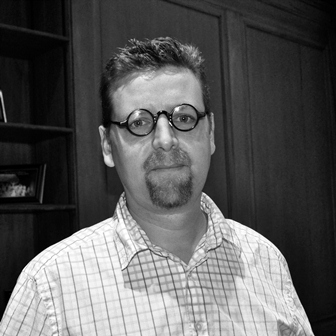 SALISBURY, MD---Shortly after the Revolutionary War, some clergymen labeled the newly formed United States of America "a nation of drunkards."
From the whiskey binge to temperance, saloons and lager beer to prohibition, the history of alcohol reveals much about the zeitgeist of the U.S. throughout the past 238 years.
Dr. Tom Goyens of Salisbury University's History Department explores the nation's drinking habits and their connections to broader political, economic and cultural developments during the next presentation in SU's Adventures in Ideas: Humanities Series, "From Rum to Evo: A History of Drinking in America."
His seminar is 10 a.m.-3 p.m. Saturday, November 15, in Teacher Education and Technology Center Room 179.
Goyens is the author of Beer and Revolution: The German Anarchist Movement in New York City, 1880-1914. He also has written articles about the movement for publications including
Social Anarchism: A Journal of Theory and Practice, and Brood en Rozen: Tijdschrift voor de Geschiedenis van Sociale Bewegingen
(Bread and Roses: Journal for the History of Social Movements).
Sponsored by the Charles R. and Martha N. Fulton School of Liberal Arts and the Whaley Family Foundation, admission is $30, and advance registration is required. Coffee, lunch and snacks are provided. To register call 410-543-6450 or e-mail dmcarey@salisbury.edu.
Upcoming topics in the series include "Dickens and Drood: A Victorian Afternoon of Theatre" with Dr. Tony Whall, retired Bellavance Honors Program director, on Sunday, April 12.
For more information visit the SU website at www.salisbury.edu.
SHARE