Saferide Celebrates 30 Years of Making Salisbury Community a Better Place
Tuesday August 29, 2023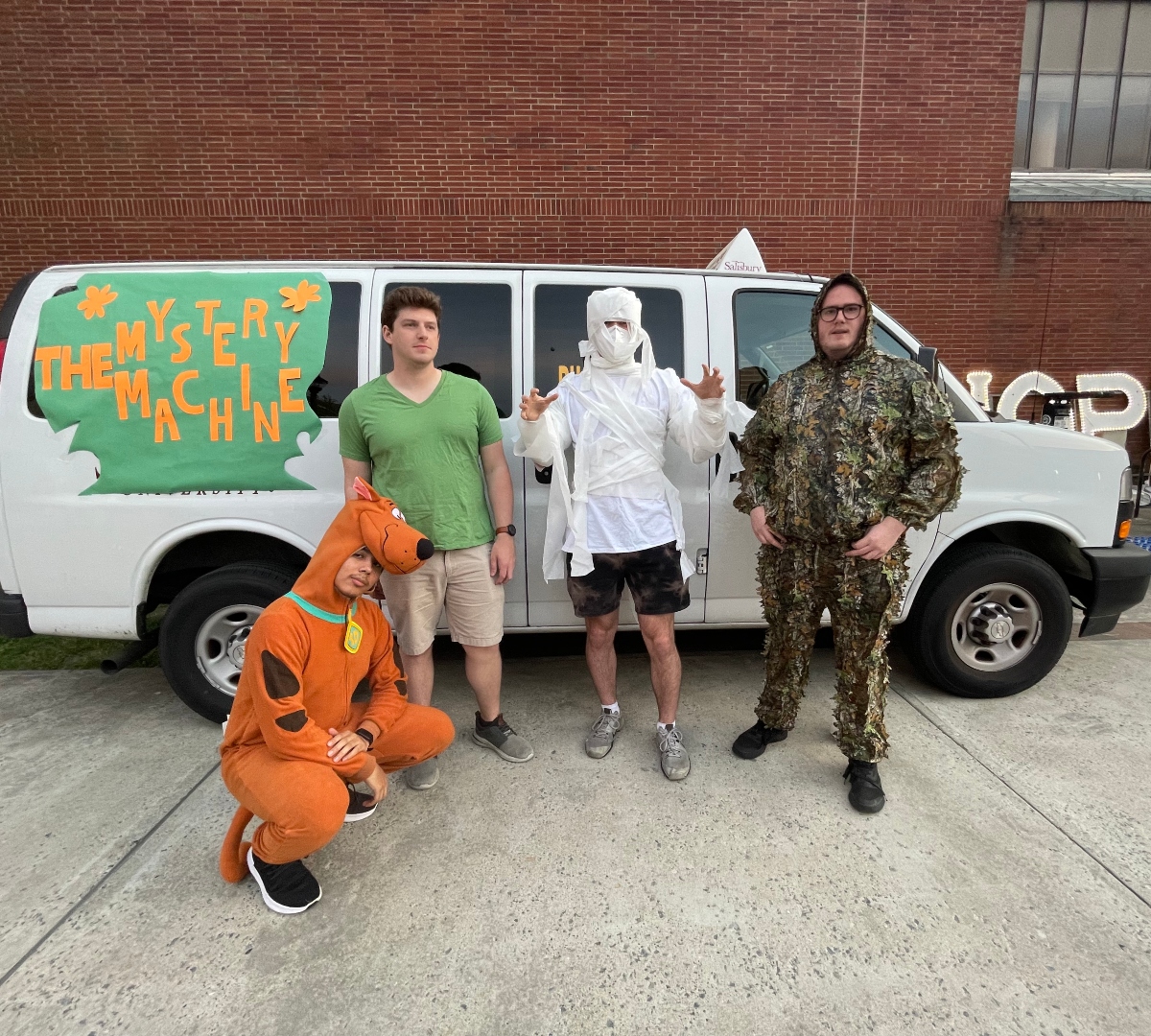 By SU Integrated Marketing
SALISBURY, MD---Saferide was founded at Salisbury University with one goal in mind: to get students home safe.
After 30 years, the organization has become an important part of the SU community. In addition to providing free transportation for students during the semester, it has also offered its services for parents during move-in, brought incoming freshmen to shop for supplies at Walmart, and participated in numerous events such as Relay for Life – all while protecting students and the Salisbury community.
Even more impressive is the fact that it is run completely by the dedication of SU students.
"These employees' passion and concern for their fellow students and the community is amazing to me," said Tricia Garvey-Smith, director of the Center for Student Involvement and Leadership, and advisor for Saferide. "They face serious challenges on a nightly basis, and they take the work very seriously. There is great value in it."
As one of the top employers of student workers on campus, Saferide is a great option for students looking for flexible work. The confidential service offers free rides for SU students during its operating hours, whether they are studying at a friend's place or out partying or drinking at bars. What people may not know is everything student workers do to keep the operation running like the well-oiled machine it is.
Students are the ones responsible for maintaining the program's six vans and navigating the nightly challenges that come with answering calls, dispatching vehicles and handling conflicts. Its Executive Board is made up completely of student leaders, who create the schedule for a full staff of anywhere between 50-80 student workers, train new employees and stay involved with campus events.
SU alumna Gabriela Torres '22, former director of community relations for Saferide, said her involvement with Saferide has directly translated to her current job at Avery Hall Benefit Solutions in Salisbury. In addition to the customer service, time management and communication skills she learned as a driver, she also got experience with payroll, finances, balancing a budget and managing employees. When she joined the Executive Board, she learned how to maximize what the organization was doing for the greater good, such as partnering with Brew River to create a designated pickup spot.
"I basically ran a small business while I was in college," Torres said. "I got a lot of fulfillment from making sure my classmates were safe wherever they were going. It was a lot of work, but looking back, I wouldn't change any of it."
Management and history major Jarrett Walton currently serves as president of Saferide's Executive Board. While the job can be challenging at times, he believes it is not only fulfilling, but fun.
"It's more like an extracurricular activity for me," Walton said. "I meet new people every night I work, and it's like I'm going out and having fun with them. I make friends with everyone I pick up."
Walton has enjoyed making connections through the organization. Working alongside students from every school on campus has given him new perspectives that have enriched his academic experiences.
Those who work for Saferide believe strongly in its importance as an organization that is run by students, for students. Not only do students save money by using Saferide, they feel safer and more comfortable knowing a fellow student is picking them up, not a stranger.
Throughout the changes it has undergone during its 30 years of operation, the organization has come to play an important role in keeping not only students but the community safe. Saferide typically serves 12,000 students each year – and each person they pick up is one more person who could be driving that is off the road.
"Saferide is a great organization that has remained near and dear to my heart even after graduating," Torres said. "I think every university campus needs an organization like this. It makes the community a better place."
Learn more at the Saferide website.