Gift of Harrison Home to Provide Scholarships for SU Education Students
Wednesday August 16, 2023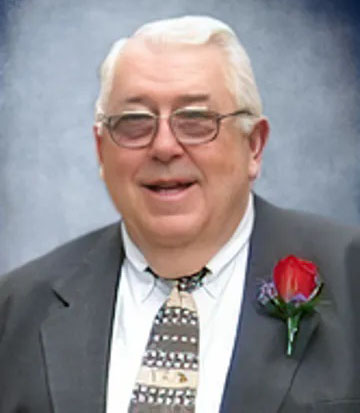 SALISBURY, MD---In 1948, Wilson Stewart "Stu" Harrison found a home at Salisbury University, meeting his future wife, Nancy, while pursuing a degree in education.
Following his passing earlier this year at age 90, he surprised SU with a home of its own, bequeathing his and Nancy's house in Rehoboth Beach, DE, to the Salisbury University Foundation, Inc. (Nancy preceded him in death in 2008; she earned her degree from SU in 1954.)
Proceeds from the home's recent sale established an endowment creating the Nancy and Stewart Harrison Scholarship for SU education majors.
"The Harrisons were very special people who touched the lives of countless residents of the Delmarva Peninsula, including many within our SU community," said SU President Carolyn Ringer Lepre. "Their gift is an extension of the generosity they demonstrated throughout their lives, leaving a legacy that will impact the lives of our students for many years to come."
The donation of the house to SU followed the announcement of a planned gift to the University in 2010, at which time Stewart Harrison became a member of the Holloway Society, celebrating those making such provisions for the future of SU.
With the addition of the Harrisons' unique arrangement to leave their home to SU, they were enshrined as members of the Sea Gull Society, recognizing those who have made significant contributions to the University.
"We are very fortunate to have counted Mr. and Mrs. Harrison as members of our Sea Gull family," said Jason Curtin, SU vice president of advancement and executive director of the SU Foundation, Inc. "They set examples for our students to follow during their lifetimes and beyond."
A Salisbury native, Nancy Harrison followed her SU degree with a master's in reading education from the University of Delaware in 1972. She assisted hundreds of students as a reading instructor and specialist for 19 years at Pierce Middle School in West Chester, PA. She also was a lifelong member of the Daughters of the American Revolution, active with the Colonel David Hall Chapter in Lewes, DE.
Stewart Harrison grew up in St. Michaels, MD. After earning his SU degree, he served as a Morse code expert and trainer in the U.S. Army during the Korean War. Afterward, he pursued a teaching career in mathematics and science at Easton High School in Easton, MD, and physics and mathematics at Mt. Pleasant Senior High School near Wilmington, DE. During that time, he also earned a master's degree from the University of Pennsylvania and completed coursework for an Ed.D. from New York University.
In the late 1970s, he was appointed to the New Castle County, DE, Desegregation Board and was part of a team that worked to solve the issue of segregation in New Castle County schools. Following his career in education, he worked at the Data Service Center, a computer support and services firm in New Castle, DE, until retirement, after which he and Nancy moved from Wilmington to Rehoboth Beach.
In their later years, the Harrisons enjoyed many travel and recreational activities. Nancy was an avid reader and beachgoer, while Stewart spent time gardening, completing home improvement projects and surf fishing. Even in retirement, however, they were staunch believers in the importance of education. They never forgot their time at SU.
The Nancy and Stewart Harrison Scholarship will provide $2,500 for up to two years for 20 selected students meeting qualifications, beginning with the 2023-24 academic year. For more information visit the SU Academic Works webpage.
Learn more about SU and opportunities to Make Tomorrow Yours at the SU website.