SU's Dodoo Earns Boren Scholarship
Tuesday September 6, 2022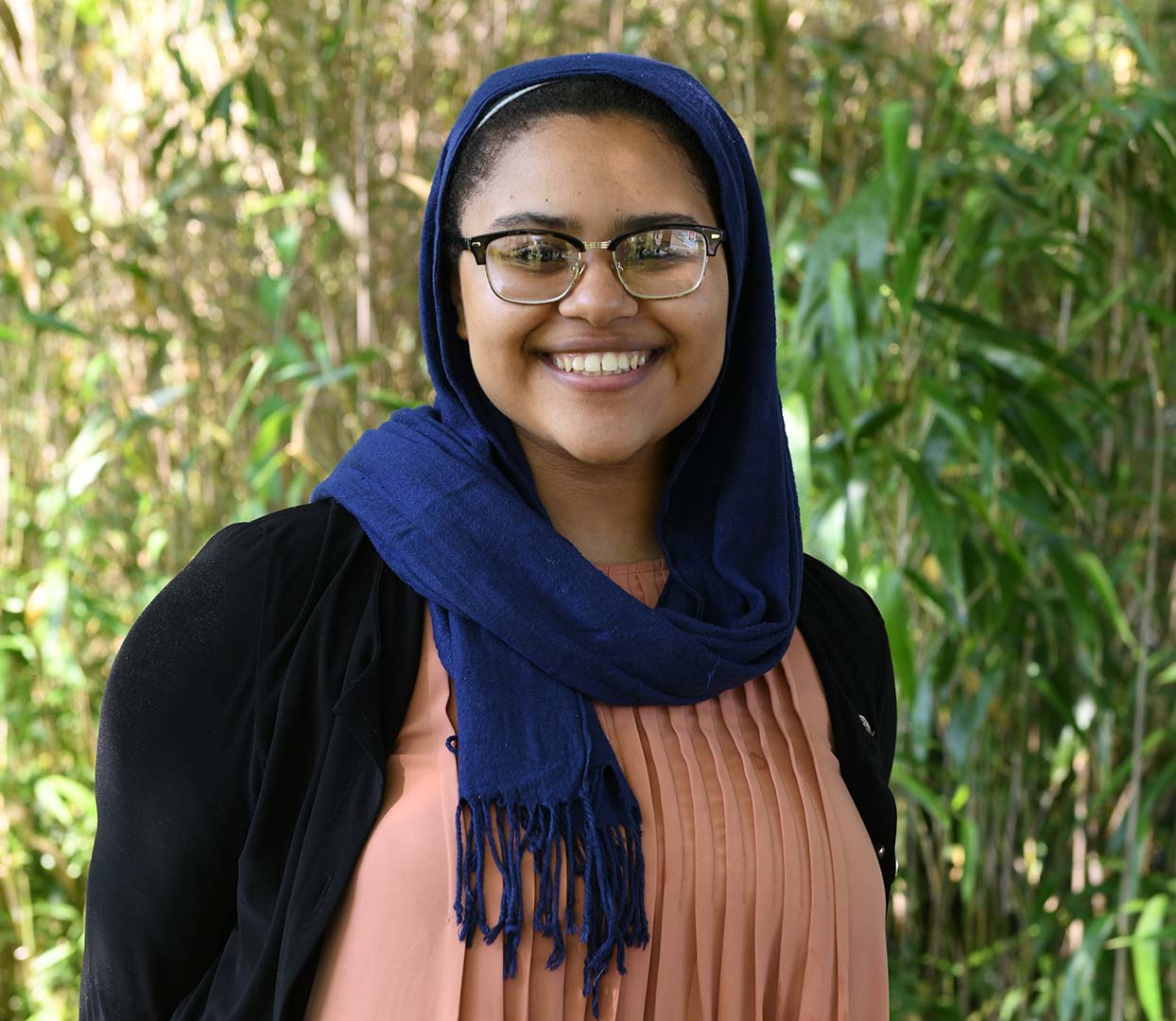 SALISBURY, MD---When Aida Dodoo began her academic career at Salisbury University, the Salisbury native admittedly lacked a long-team goal. And without something to aim for, her early results suffered. All that changed however when she attended an information session from Dr. Kristen Walton, director of SU's Nationally Competitive Fellowships office and heard about the Boren Scholarship, Fulbright Scholarships and other academic opportunities.
The focus point allowed Dodoo to strive for something and she achieved those academic goals, recently being named a Boren recipient, though she will forgo the opportunity, having also been named a Fulbright scholar.
"Dr. Walton introduced me to the Critical Language Scholarship, the Boren and a few others," said the recent graduate with degrees in international relations and French. "I attribute my turnaround from academic struggles to having these opportunities because of her showing me the possibilities from not only your grades, but crafting a strong argument and selling myself.
"These opportunities gave me motivation to get back on track, and it gave me hope and self-confidence, which were things that were holding me back. Knowing that it was possible to achieve these things made me want to do better."
Dodoo's Boren scholarship was to study WOLOF in Senegal, Africa. While she was born and raise in Salisbury, her parents were born in Africa: her mother in Algeria and her father in Ghana. It was very early in her life, that she felt that strong connection to her roots with trips to Africa beginning at a young age.
"I never wanted to stop going abroad and seeing migrants in Algeria or handicapped people in Ghana being treated poorly, I knew I wanted to have a career in some kind of international public service," she said. "I want to create policies to help people in the Sahel Region, between north and west Africa, and that's what drew me to Senegal."
She has opted to turn down her Boren opportunity, as she will be studying Arabic in Madagascar after accepting a Fulbright. SU's River Myer has been selected as an alternate for the Boren, to study Romanian in Romania.
"Going into the Fulbright, I hope it gives me teaching skills and transferable skills that I can use to further my career path. I hope it gives me a unique outlook that I can use in my practice in the future," Dodoo said. "I want to be a strong candidate for employers and for graduate schools. I hope to gain long-lasting connections to a part of the world I've never been to and don't know anybody there."
Along with Drs. Arnaud Perret, Sally Perret, Aurelie Van de Wiele and Adam Woodis in the Modern Languages department, Dodoo gives credit to the guidance of Walton for her and fellow students' scholarly successes.
"It really truly feels like our wins are her wins," Dodoo said. "I don't think we're seen as her job, this is genuinely her passion and I cannot tell you how much that changed my path in college."
Learn more about how SU students and faculty are exploring opportunities for greatness and making tomorrow theirs at the SU website.
SHARE