Three New Student Affairs Directors Announced to Serve SU Community
Thursday September 29, 2022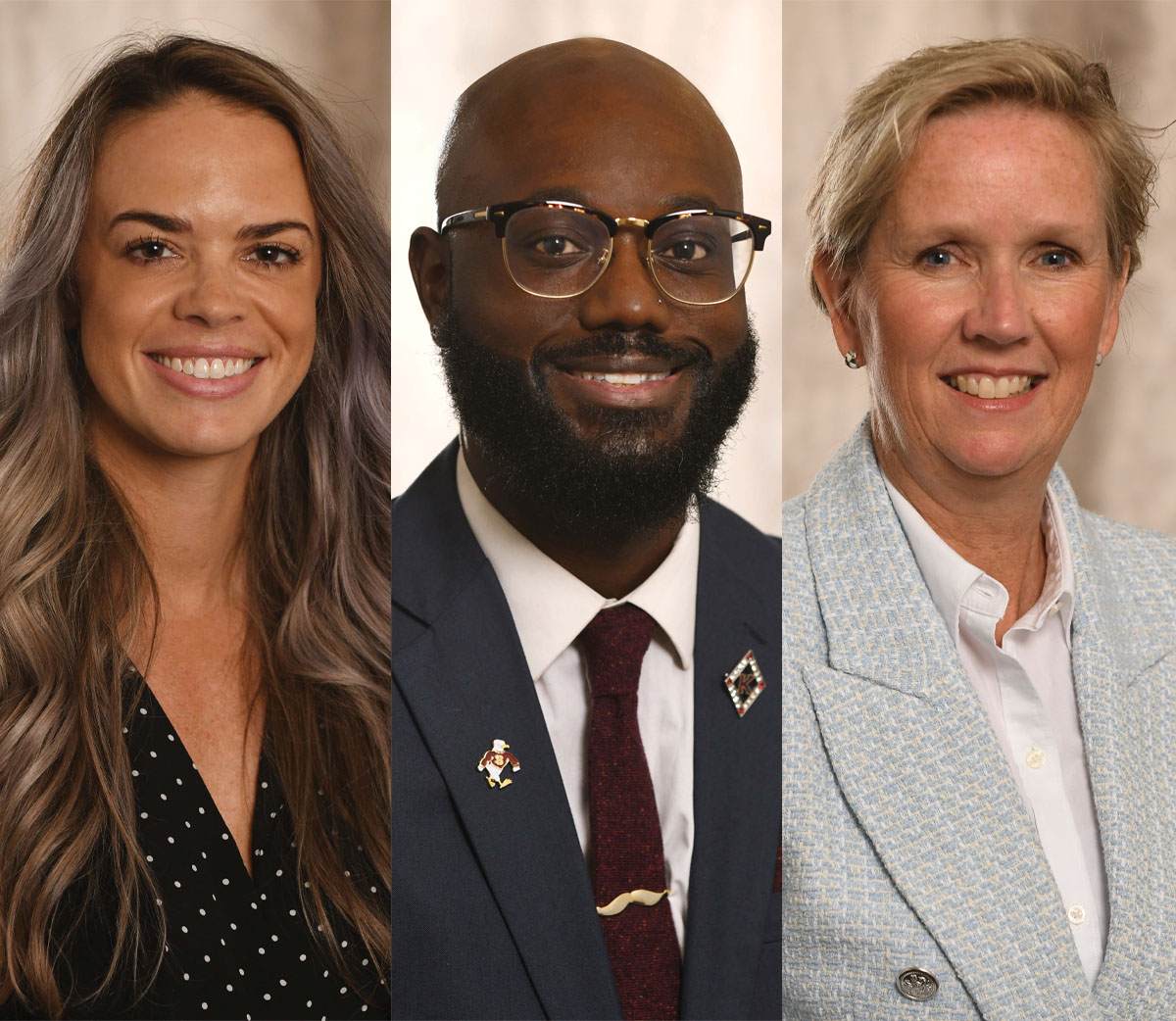 SALISBURY, MD---Salisbury University's Student Affairs Office recently welcomed three new directors: Lindsey Parker, director of student health services; Tim Johnson, director of the Guerrieri Student Union and student involvement; and Clare Tauriello, interim director of career services.
"All three of these professionals have strong backgrounds in higher education and in their respective fields," said Dr. Dane Foust, SU vice president of student affairs. "We look forward to working with them as they serve our students and the campus."
Parker most recently served as SU's interim director of student health services. She arrived at SU in 2019 as assistant director. She previously held several positions at Atlantic General Hospital in Berlin, MD. Parker holds a B.S. in nursing from SU and an M.S. in nursing from Wilmington University. She is licensed as a board-certified family nurse practitioner.
Johnson most recently served as the associate director of student activities at Syracuse University in New York. Previously, he was the director of student leadership and engagement at Guilford College in Greensboro, NC. He holds a B.A. in psychology from North Carolina Central University in Durham and an M.Ed. in higher education from the University of North Carolina at Wilmington.
Tauriello came to SU from Mount St. Mary's University in Emmitsburg, MD, where she served as career services director for the past 10 years. She holds a B.S. in communications from Ithaca College in New York and an M.Ed. in student personnel administration from Pennsylvania State University. She also served as adjunct faculty at several colleges specializing in career development.
Learn more about how SU students, faculty and staff are exploring opportunities for greatness and making tomorrow theirs at www.salisbury.edu.