New Perspectives, New Opportunities for SU Biology Graduate
Monday August 15, 2022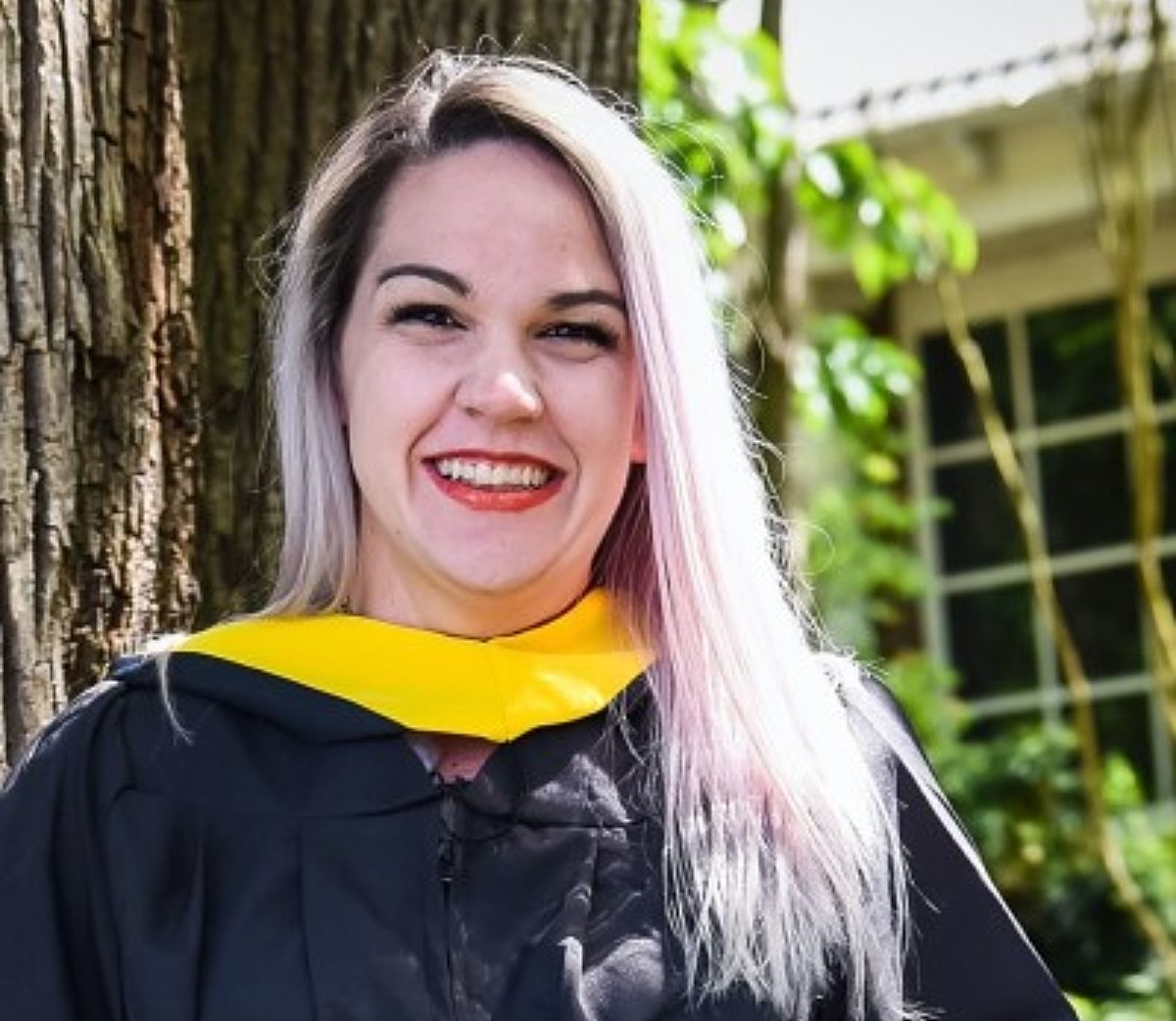 A new journey is beginning for Jessica Strange.
After graduating from Salisbury University with a Bachelor of Science in biology in 2020 and a Master of Applied Biology in 2022, she will soon begin her Ph.D. program at Oregon State University, studying public health.
Moving from one side of the country to the other and switching her focus from biology to public health is a big change. But after everything her SU journey has done to prepare her, she is ready to see a new perspective.
"It's been amazing," Jessica said. "My faculty and the connections I've made at SU have really paved the way for this change."
As an undergraduate student at SU, Jessica conducted research with Dr. Jennifer Nyland, looking at low-dose exposure to mercury. She brought her passion for that research forward into her master's program, looking at the body's inflammatory response to certain bacteria along with mercury.
In her Ph.D. program, she will be on the other side of the research, doing field work and measuring the amount of mercury in the samples she collects, as opposed to measuring the doses. She will be able to look at the levels of mercury in a cell and the immune response, with the goal to help rewrite policies which may consider different restrictions for chemical waste removal.
"I've always had the desire to help people," Jessica said. "This is where I can help the most amount of people and still do what I love."
When Jessica started her academic journey, she wanted to be a medical doctor. Throughout the course of her education, she realized that she would find it more rewarding to earn a Ph.D. and work in public health and policy, so she can advocate for change that would affect a larger amount of people.
She said that one of the best things the Biology Program at SU did to prepare her for this career was to give her a broad overview of the field. She had the opportunity to delve into areas such as molecular mechanisms, ornithology, epidemiology and animal behavior – giving her the perspective to look at the many different facets of biology so she could hone into her niche.
While she said it took her a while to find her niche, her faculty supported her in pursuing her interests through guided research, publishing papers based on the data she found and making the connections to open new doors for her future career. Now that she's found her passion, she feels more confident in what she wants to do.
"The start I got at SU has empowered me to take all this knowledge I've gained and change the world for the better," Jessica said. "Making tomorrow better to me is getting it ready for the next generation, and now I can do that. I think that's a really powerful thing."
SHARE