SU TRIO Student Support Services Program Assists Students Through Multiple Initiatives
Thursday April 28, 2022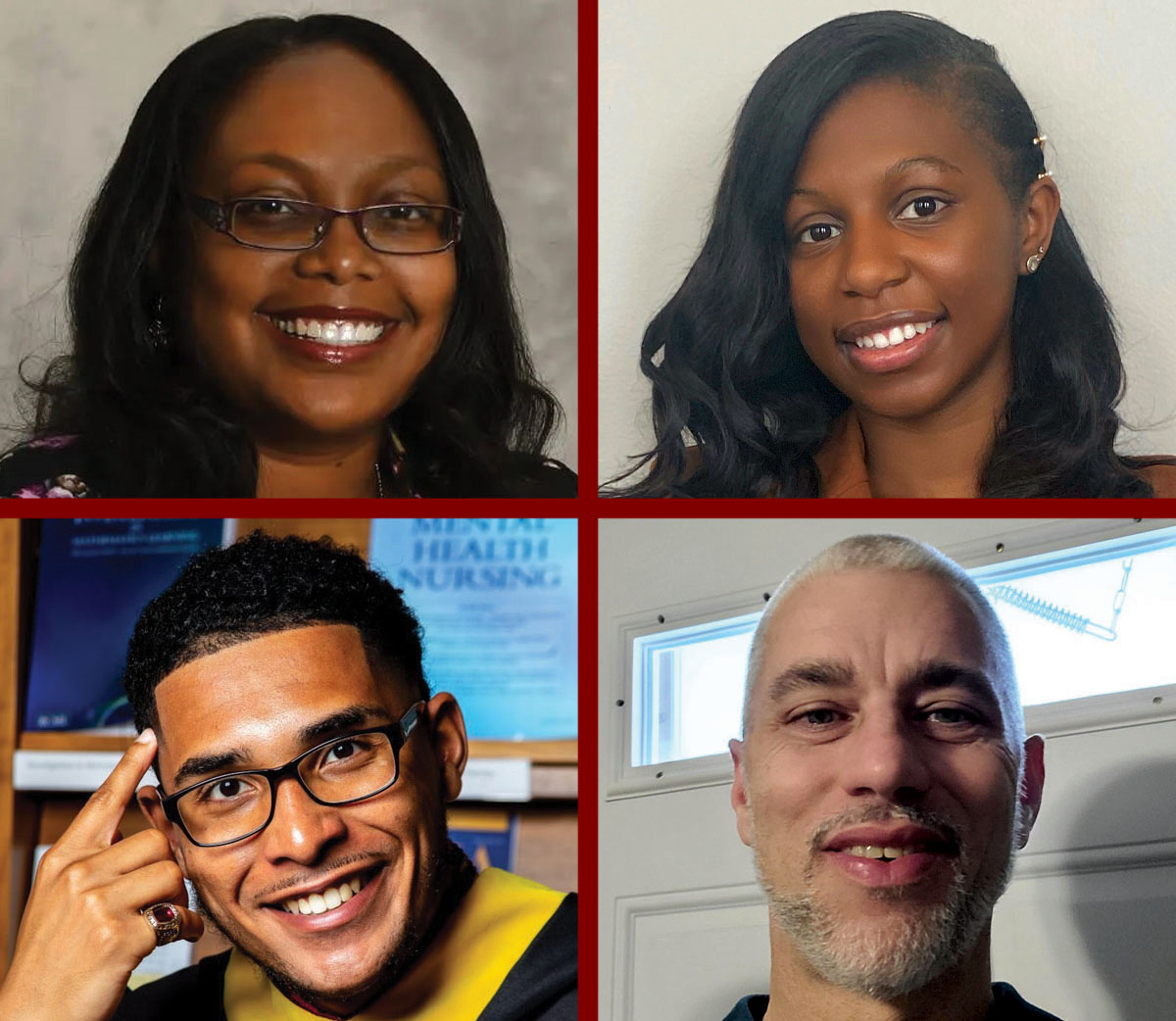 SALISBURY, MD---For more than a decade, Salisbury University's TRIO Student Support Services Program has helped low-income, first-generation students thrive as undergraduates.
But what comes next?
That's the question program director, Dr. Margaret Sebastian, set out to answer with TRIO's Future Talks initiative, part of the program's new focus on graduate school planning and admissions, study abroad, summer internships and national fellowships.
"Since we've started the Future Talks program, we have had at least 10 students stay at SU for their master's degrees and also prepare for graduate school at other institutions," she said. "We also have three students who are approved to participate in the National Student Exchange, through which they will attend schools throughout the U.S. for the price of SU's tuition."
One student who has benefitted from the Future Talks initiative is senior sociology major Zakera Banks of Wilmington, DE, who recently accepted a $15,000 graduate scholarship from the University of Illinois at Urbana-Champaign, where she plans to begin pursuing an M.S. in urban planning next fall.
The Wilmington, DE, native also was accepted to master's programs at the University of Delaware, where she received a full scholarship offer; the University of Maryland, Baltimore County; and the University of Memphis.
She credited Sebastian and the Future Talks program for helping her decide the best path to take for graduate school. Her first step, through the initiative, was to print a map of the U.S. and decide which geographic locations would be the best fit for her as she began applying. Next, she began focusing on universities in those areas.
"It gave me an idea where I wanted to go and what programs were there," she said. "It also helped me decide which schools best fit my values and where I wanted to go next."
That process was especially important since Banks also was working to determine what type of graduate education she hoped to pursue, with interests in public policy and higher education, as well as urban planning.
Ultimately, the latter won out. She already has explored some urban planning concepts as an undergraduate, having researched discriminatory "redline" lending practices as an intern with the City of Salisbury Mayor's Office in 2020.
As an SU Presidential Citizen Scholar, she currently is working with the University's Institute for Public Affairs and Civic Engagement (PACE) on a survey to help determine local public transportation needs. One of her efforts was to have the survey translated into Haitian Creole and Spanish to achieve wider representation through area residents more familiar with those languages than English.
After earning her master's, she hopes to pursue similar endeavors as a community activist, with a focus on assisting single mothers and children in underprivileged areas, as well as members of the BIPOC and LGBTQIA+ communities.
She attributed a large part of her success to Sebastian and the student ambassadors she has worked with through the TRIO Program, who helped keep her on track during her time as an undergraduate. In her junior year, she became a TRIO ambassador herself, working with approximately 30 students at any given time each semester. Now focused on graduating in May, she no longer mentors others directly, but has remained active in the program.
She said she would like to see the Future Talks program expand to help even more students on campus.
"We're coming to college to learn, not just to be students, but to plan out our lives," she said. "Future Talk has helped me do that."
Banks is just one SU TRIO Program success story. Program alumni who have gone on to graduate school also have praised the initiative and its role in preparing them for the future.
"TRIO felt like a home away from home. It gave me a stepping stone to help me overcome adversity," said Wellington Uzamere of Bowie, MD, who earned his B.S. in information systems from SU in 2021 and now is enrolled in the University's M.B.A. Program while serving as an SU graduate assistant.
Test taking once gave him anxiety, he offered as an example. Through TRIO's mentorship, he became more comfortable taking tests to the point where he no longer considers them an issue. It's a story he shared with others when he, like Banks, transitioned from mentee to ambassador in the program. He hoped his mentees learned the same lesson he did: "Tough times don't last, but tough people do."
For non-traditional students pursuing their degrees later in life, the TRIO Program also can help with acclimation to the collegiate culture. Nate Baugher, a non-traditional undergraduate social work major from Hagerstown, MD, taking SU classes remotely through the University's partnership with the University System of Maryland at Hagerstown, found TRIO's programs especially beneficial.
Through TRIO guest speakers, the father of two learned about financial management, time management, navigating the graduate school application process and even tax assistance.
"Whatever a student may be struggling with, TRIO offers information," he said.
He hopes to continue using the lessons he learned through the TRIO Program as he begins his pursuit of an M.S.W. at SU next fall, with an eye toward becoming a licensed clinical therapist.
For more information on the TRIO Program, visit its website.
Learn more about how SU students and faculty are exploring opportunities for greatness and making tomorrow theirs at the SU website.
SHARE