SU Relay For Life Raises More Than $40,000
Wednesday April 27, 2022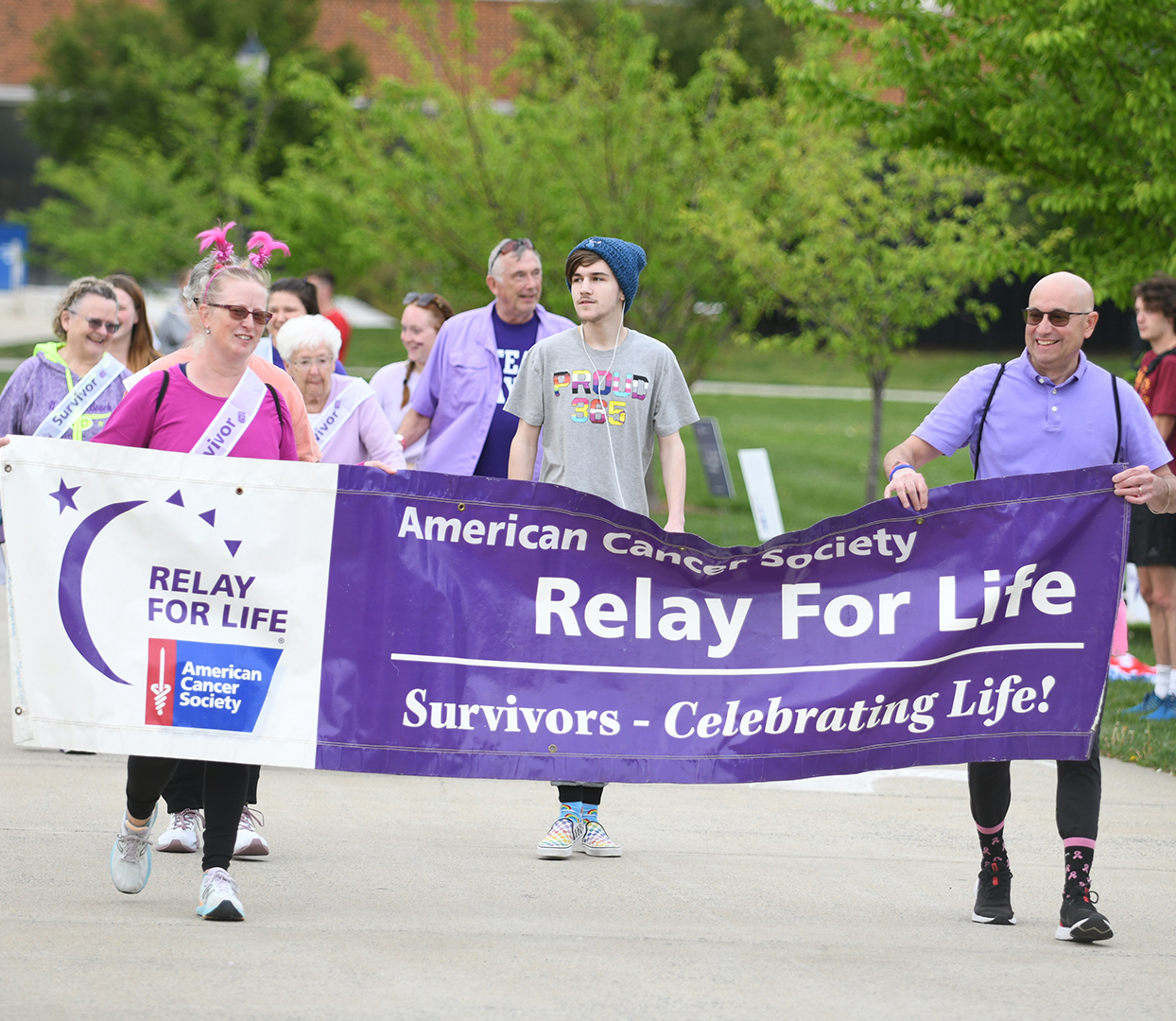 SALISBURY, MD---The Salisbury University community came together on Perdue Hall Lawn in the fight against cancer as the campus hosted its 21st annual Relay For Life to benefit the American Cancer Society.
With more than 300 students, faculty, staff and friends of SU in attendance, the event exceeded its 2022 goal by more than $5,000, raising $40,348 – over twice the total raised during the 2021 event.
All proceeds benefit cancer research, education, patient services and advocacy programs. To date, SU's Relay For Life has raised over $1.5 million for ACS initiatives.
"The need is real. Although the cancer death rate is on the decline because of advances in treatments and earlier diagnosis, incidence rates are still high with an expected 1.9 million cases this year, and 1,670 deaths per day," said Debbie White, senior development manager for the American Cancer Society. "It's touching to see these exceptional students and supportive staff making the fight against cancer their priority."
Included in the event was a luminaria lighting, remembering those who lost their fight with cancer; a survivor walk, celebrating caregivers and those battling the disease; and, for the second year, the "Want a Piece of Me?" fundraiser, which saw SU faculty and staff take pies to the face to garner extra funds.
SU's Relay For Life event has been ranked among the nation's top collegiate Relay events and has garnered multiple awards.
For more information visit the SU Relay For Life page.
Learn more about how SU students and faculty are exploring opportunities for greatness and making tomorrow theirs at the SU website.

SHARE