SU Theatre Presents 'Mud' May 5-8
Wednesday April 13, 2022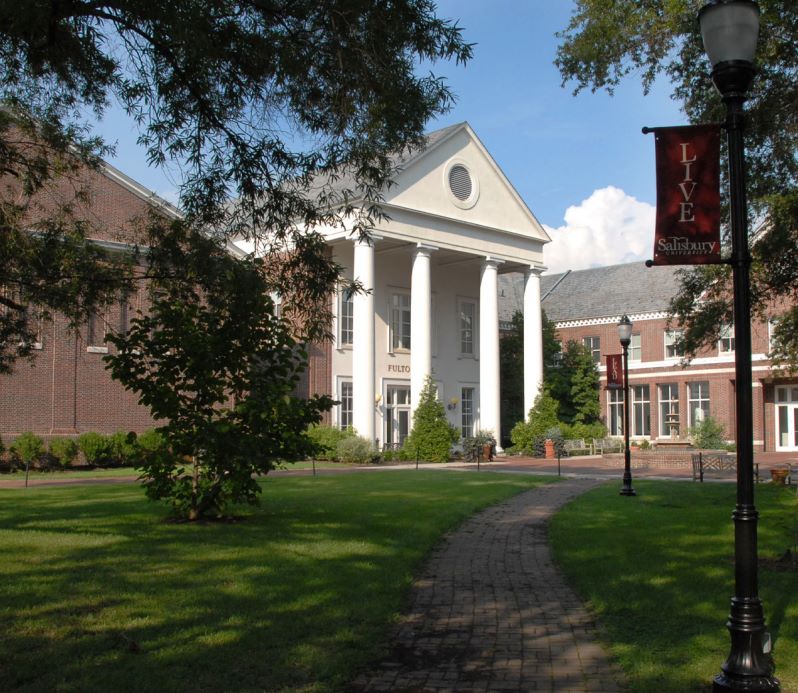 SALISBURY, MD---Salisbury University's Bobbi Biron Theatre Program presents Mud Thursday-Sunday, May 5-8, in the Black Box Theatre of Fulton Hall.
Directed by Matt Saltzberg, curtain is 7:30 p.m., 2 p.m. Sunday.
María Irene Fornés has created a stark and uncompromising drama featuring the hopeful, hard-working Mae. She lives in bleak rural poverty, but she is going to school, and plans to better her life through learning how to read. Lloyd, who lives with Mae, spends his time caring a little too much for the farm animals and treating Mae with angry disrespect. When Lloyd becomes ill, Mae goes searching for a diagnosis and brings their acquaintance Henry home with her, in order to help her read the difficult medical language. The ensuing love/hate triangle that brews between the three creates a toxic environment, and Mae, whose love and respect for Henry turns to impatience and resentment after an accident renders him helpless, determines that to escape the ill-luck of her life, she must escape the men who depend upon her.
The performance is recommended for mature audiences.
The cast includes Grace Quade as Mae, Spencer Tilghman as Lloyd and Nathan Hawks as Henry. Madeleine Davis serves as the understudy for Mae.
Assistant director is Madeleine Davis. Chelsea Pace is intimacy choreographer. Yi-Hsuan 'Ant' Ma is scenic designer. Tláloc López-Watermann is lighting designer, while Daelyn Funk assists. Costume design is by Chelsea Dean and Michael Desper is technical director. Skyler Vann stage manages.
Sponsored by the Music, Theatre and Dance Department, admission is $15, $10 for senior citizens and $5 for faculty, staff and students. For tickets, visit the online box office.
Those planning to park on campus must register in advance for a free parking pass.
For more information call 410-543-6228 or visit the SU website.
SHARE