SU Dance Company Presents 'SU Dance Company's Spring Concert'
Wednesday March 16, 2022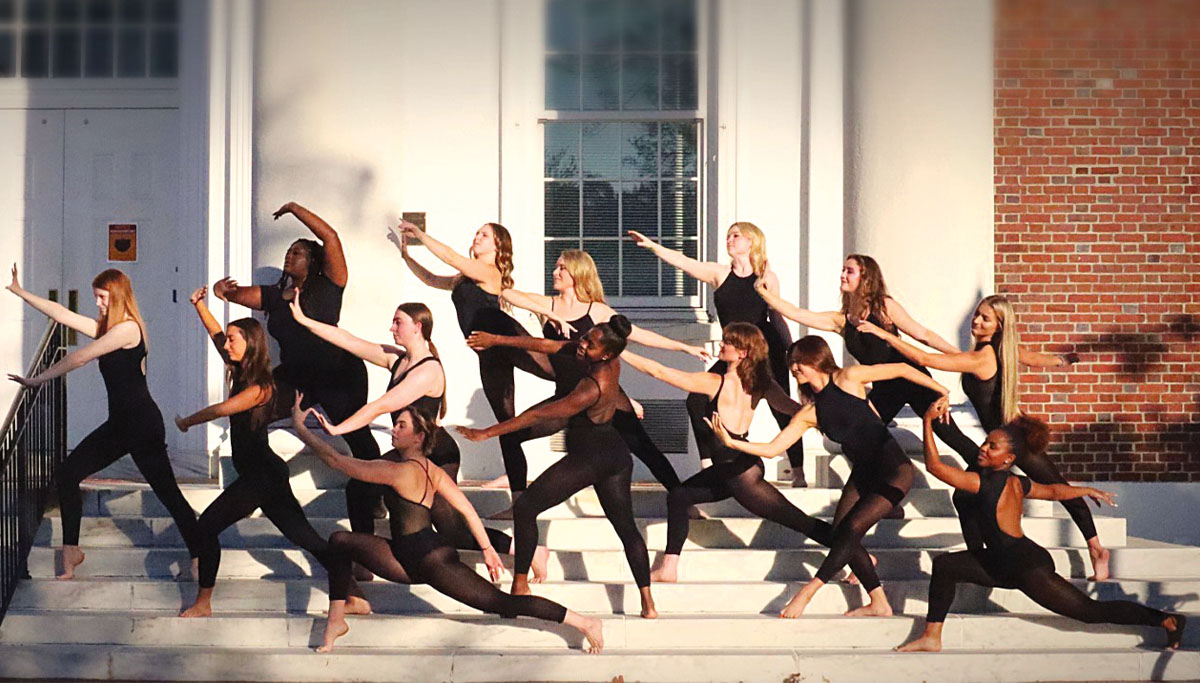 SALISBURY, MD---The Salisbury University Dance Company presents "SU Dance Company's Spring Concert" Saturday-Sunday, April 9-10, in Holloway Hall Auditorium.
Directed by Helen Myers and associate director Shelby Trenary, curtain is 7:30 p.m. Saturday, 2 p.m. Sunday.
The show includes six works choreographed by faculty and guest artists, performed by SU students.
The concert highlights a wide variety of dance genres, including contemporary jazz, hip hop, ballet, West African, lyrical and musical theatre.
Jon Lehrer, artistic director of the Jon Lehrer Dance Company, has choreographed a highly athletic dance in his signature contemporary jazz style. Lehrer staged this new work during a residency at SU in February with assistance from Cristiana Cavallo, the company's rehearsal director.
Hidi Horikoshi contributes a hip hop piece, blending classic and new hip hop dances. Shelby Trenary's dance is a contemporary take on ballet technique, exploring the ebb and flow of tides in the ocean, set to string accompaniment. Samantha Salters' piece combines traditional African dance styles, including Kpatcha and Kpanlogo, into a dynamic group dance.
Jessica Hindman's dance is an energetic musical theatre piece choreographed to music from Aida. SU student Amani Howard choreographed "Dear Loved Ones" as a lyrical tribute to ancestors who have passed away.
Admission is $15, $10 for seniors, $5 for students. Tickets are available at the Fulton Hall Box Office and on the SU performing arts webpage. The public is invited.
Those planning to park on campus must register in advance for a free parking pass from the Parking Services Office.
For more information call 410-543-6228 or visit the SU website.
SHARE