Delmarva Power Donates $5,000 for SU Scholarship Funding
Tuesday December 13, 2022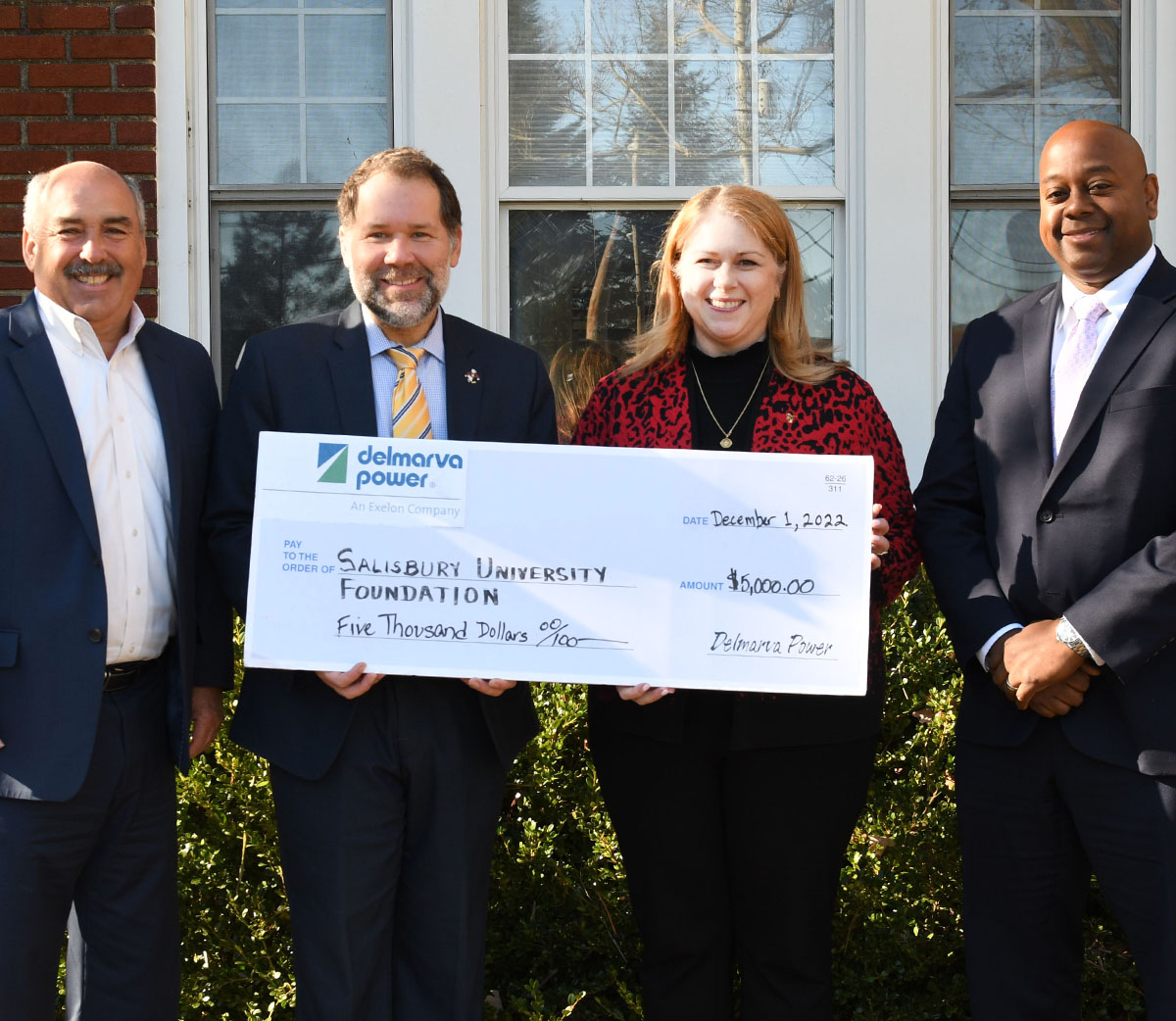 SALISBURY, MD---Salisbury University students will have an opportunity to receive more scholarship funding in 2023 thanks to Delmarva Power.
The company, a division of Exelon, recently donated $5,000 to the SU Foundation, Inc. through its 28th annual Delmarva Scholarship Golf Classic tournament.
"Delmarva Power has long been a proponent of education," said SU President Carolyn Ringer Lepre. "Each year, we are fortunate to partner with the company to host the Eastern Shore High School Mathematics Competition, which not only celebrates academics, but provides area students with what is sometimes their first experience on a college campus.
"This generous gift not only extends that affiliation, but also provides assistance for SU students from the Delmarva Peninsula, furthering that commitment to young people in our area."
Learn more about opportunities to Make Tomorrow Yours at the SU website.