SU Education Even More Affordable with 21% Merit Scholarship Funding Increase
Wednesday November 30, 2022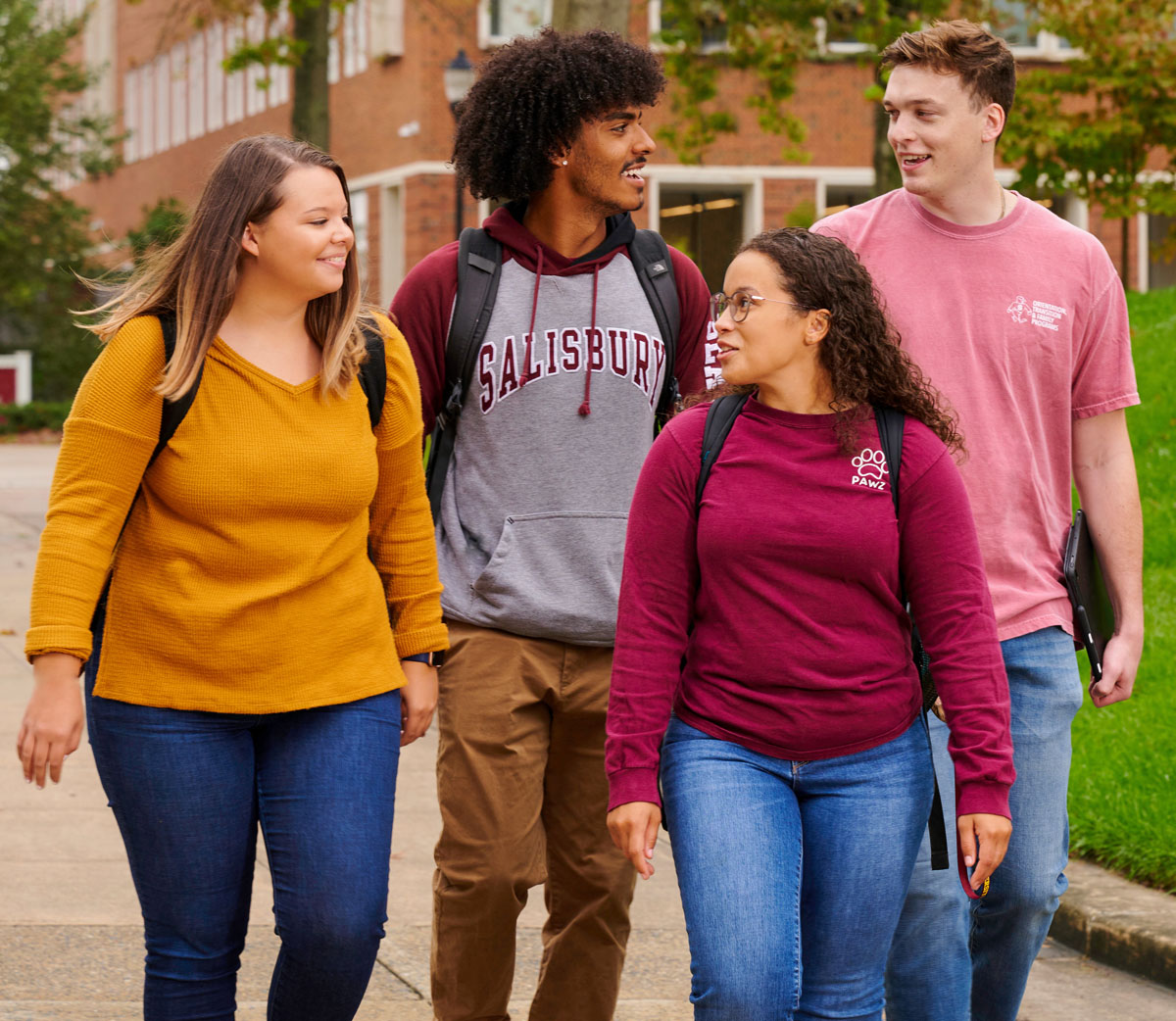 SALISBURY, MD---When Jahnaiya Sutherland was trying to decide where to go to college, Salisbury University was an easy choice.
In fact, the only challenging part was that other schools were offering full-tuition scholarships when SU was not — at least not in the same way.
"I received full-tuition scholarship offers from other universities, but the number of scholarships I received from Salisbury University made up for that," said the first-year data science major and honors student from Bowie, MD.
She was awarded three program scholarships from SU, along with a federal Pell Grant and a Howard P. Rawlings Guarantee Access Grant from the State of Maryland. With these combined awards, she expects to graduate debt-free in just four years.
Sutherland is among the 95% of incoming SU students who received scholarships and financial aid this semester. The good news for future students: The University recently announced a 21% increase in merit scholarship funding for those enrolling for the 2023-24 academic year.
"The cost of a college education should never be the roadblock that keeps someone away from their goals and dreams," said Allen Koehler, SU assistant vice president for enrollment management. "At SU, our dedicated team makes every effort to ensure that students can find financial assistance to ensure their college education is affordable."
SU's main scholarship plan, the Sea Gull Scholarship Program, has grade point average-based merit scholarships. Admitted students to SU are automatically considered for these awards and are notified following their admissions decision. Both first-year and transfer students are considered.
Non-Maryland residents may save even more through SU's $6,000 Good Neighbor Scholarship, available to first-year and undergraduate transfer students from 14 Mid-Atlantic and New England states, helping to close the gap between in-state and out-of-state tuition. For a full list visit www.salisbury.edu/afford-college/types-of-aid.aspx.
Once students are admitted to SU, they also are eligible to apply for program-based scholarships, like Sutherland's, through the University's Academic Works webpage, which may result in additional savings.
Some students also may be eligible for need-based grants and scholarships through the SU Fund. In addition, SU offers transfer student grants for those with an expected family contribution under $6,000, according to their Free Application for Federal Student Aid (FAFSA).
"Most university scholarships, including many at SU, require students to complete the FAFSA annually," said Koehler. "One of the first tips we give prospective students is to fill theirs out right away if they have not already done so. It can open the door to more financial aid opportunities than many people realize."
Two recently announced programs at SU also may help relieve the financial burden for some. The Maryland Success Grant provides $1,000 for full-time Maryland resident graduate and undergraduate students who are making satisfactory academic progress and have an expected family contribution under $10,000, based on their FAFSA.
For Maryland Pell Grant recipients who apply for admission directly out of high school with a minimum 3.75 grade point average, the Sea Gull Pell Promise covers the difference in tuition once all scholarships, grants and benefits are applied. It is renewable for up to eight semesters for those making satisfactory academic progress.
"We're proud of the fact that many national and regional publications, including U.S. News & World Report, The Princeton Review and Washington Monthly magazine, consistently name SU among the best values in higher education," said Koehler. "SU's generous scholarship packages, paired with our already reasonable tuition rates, allow students to receive a quality education at a price they and their families can afford."
For Sutherland, who hopes to pursue her M.B.A. after earning her undergraduate degree, that means more time to dedicate to academics and all that SU has to offer rather than worrying about how she will pay for it all.
"I'm getting a big-school experience at a smaller school where the professors really care about students," she said, noting that many also involve undergraduate students in their research. "I have an opportunity to apply for study abroad fellowships and scholarships, and I'm learning new perspectives from guest speakers who come from a variety of backgrounds."
"Because of my SU scholarships, I'm not paying anything for school. It's a great stress reliever."
For more information, visit the SU Office of Financial Aid and Scholarships webpage.
Learn more about opportunities to Make Tomorrow Yours at the SU website.