SU Announces Athletic Training Degree Program Will End in 2022
Wednesday March 17, 2021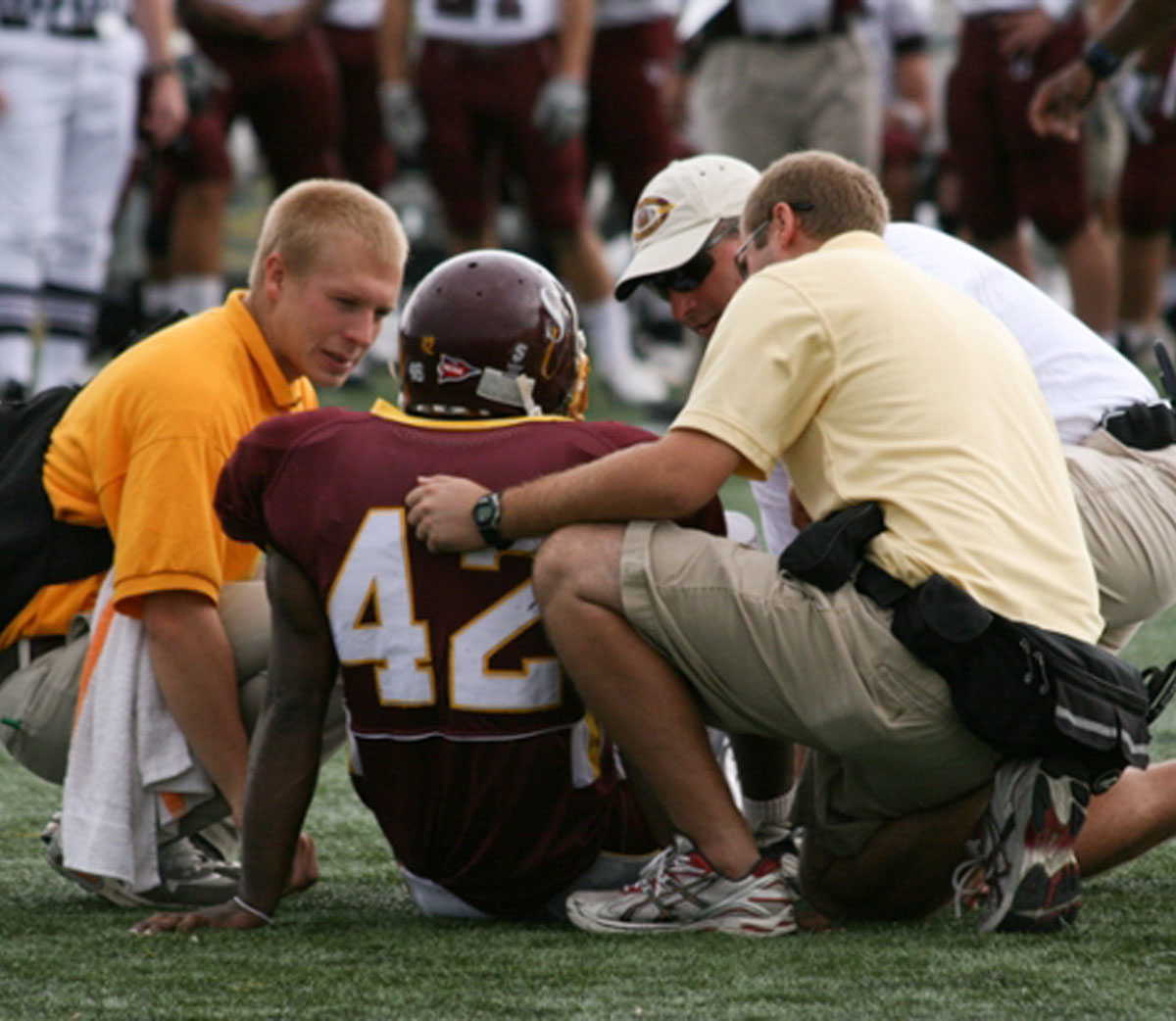 SALISBURY, MD---Salisbury University today announced plans to voluntarily withdraw its Commission on Accreditation of Athletic Training Education accreditation, effectively ending its Athletic Training Program in June 2022.
University officials cited changes in professional degree standards for the industry and declining program enrollment, depressed even further by the COVID-19 pandemic, among reasons for the program's termination.
"This was not an easy decision," said Dr. Karen Olmstead, SU provost and senior vice president of academic affairs. "The University has a proud history of producing athletic training professionals, dating back more than three decades. However, as industry standards have shifted to focusing on master's degree requirements for professional certification, many students are choosing highly resourced, higher-priced, specialized programs over lower-cost programs offered by regional comprehensive institutions like SU."
Salisbury is not alone in having to make difficult choices based on this trend. Other schools, including the University of Florida and Boston University, have announced in recent years that athletic training degree programs at those institutions have ended or are under consideration for termination.
SU began offering an athletic training internship in 1972, later adding an academic track in the subject before granting its first bachelor's degree in athletic training in 2004. The program was first accredited in 1998.
In 2013, the national agencies that oversee U.S. athletic training certification and education announced a Master of Science in Athletic Training (M.S.A.T.) as a requirement for professional certification. Formerly, a bachelor's degree would qualify an athletic training professional for certification.
Three years later, to prepare students to meet this new requirement, SU admitted its first M.S.A.T. cohort. Unlike many schools, which offered a 60-credit master's program, SU initiated a 42-credit master's program. This lower-cost option better adhered to SU's commitment to making affordable education available to more students. Despite the master's degree requirement, the national average annual salary of a certified athletic trainer is less than $50,000.
While SU's program provided a less expensive alternative, many students have sought out highly resourced programs at other institutions, regardless of cost. In part because of this, enrollments have not met expectations since the M.S.A.T. program was launched. There were few qualified candidates for the 2021 cohort, SU officials said.
Though the University will no longer offer degree programs in the field, athletic training will still have a home at SU. Through the University's School of Health Sciences, undergraduates will still have the opportunity to take classes with SU's tenured and tenure-track athletic training faculty that will help prepare them for graduate professional programs. In addition, these faculty will continue to offer and teach classes in the popular sports medicine minor. All current students in the SU program will have the opportunity to finish their athletic training degrees at Salisbury.
For more information visit the SU website.