Important COVID-19 Information for SU Employees
Thursday December 2, 2021
Dear SU Faculty and Staff,
As Salisbury University continues its COVID-19 precautions, please note the following:
Rapid antigen tests used by SU to test for COVID-19 have been confirmed to detect the Omicron variant, as well as other variants of the virus.

Unvaccinated members of the SU community with exemptions from the vaccination mandate must continue testing at their assigned times to maintain campus access.

Symptomatic, vaccinated members of the SU community may request a COVID-19 test by contacting

CampusHealth@salisbury.edu

.

Pfizer, Moderna and Johnson & Johnson COVID-19 booster shots are available for all SU employees age 18 and older. Schedule yours at

https://suvax.timetap.com

or off campus at

www.vaccines.gov

.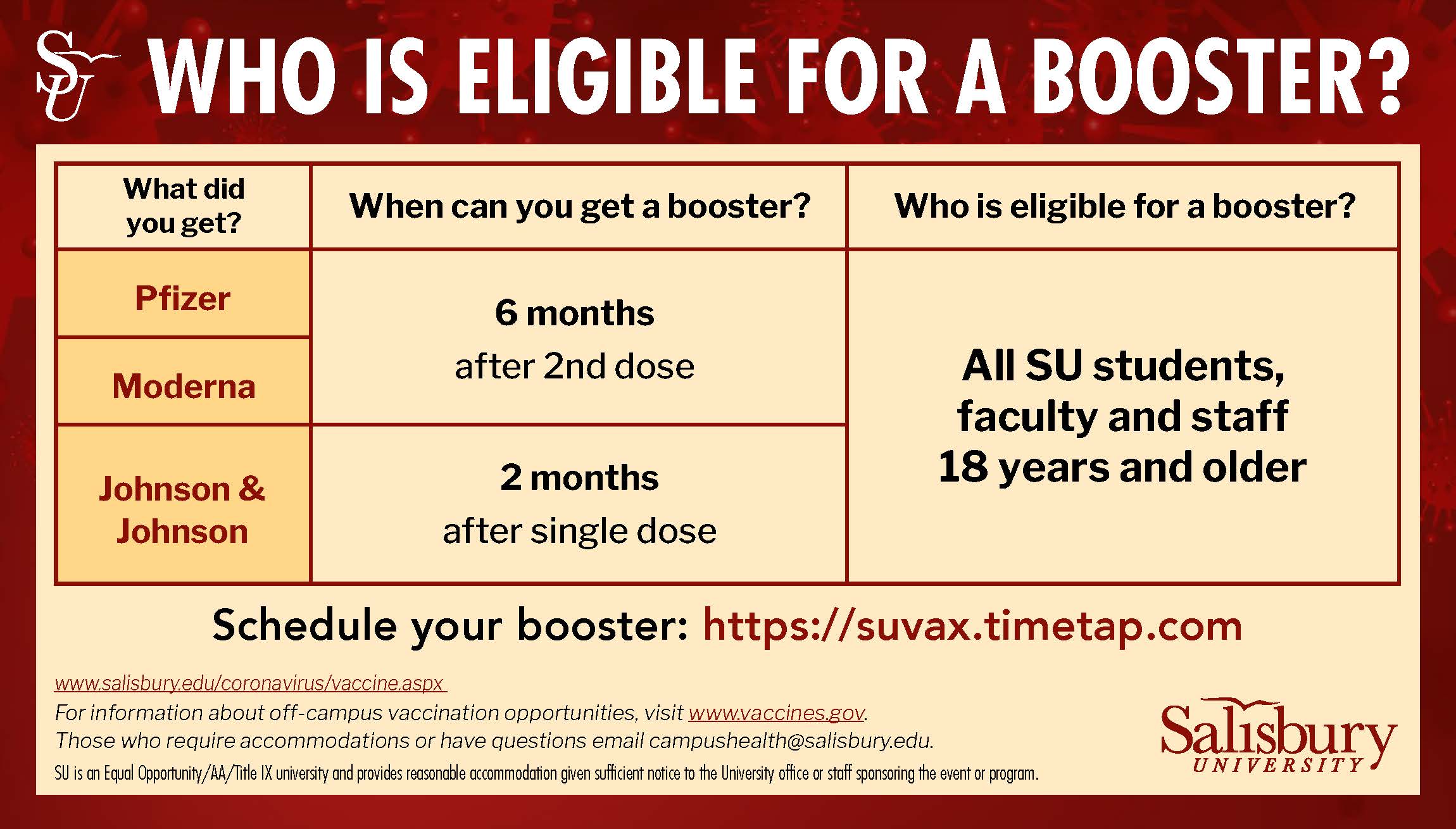 Please stay safe, and thank you for continuing to do your part to #ProtectTheFlock.
SHARE