SU Students Create A Better Tomorrow
Friday October 15, 2021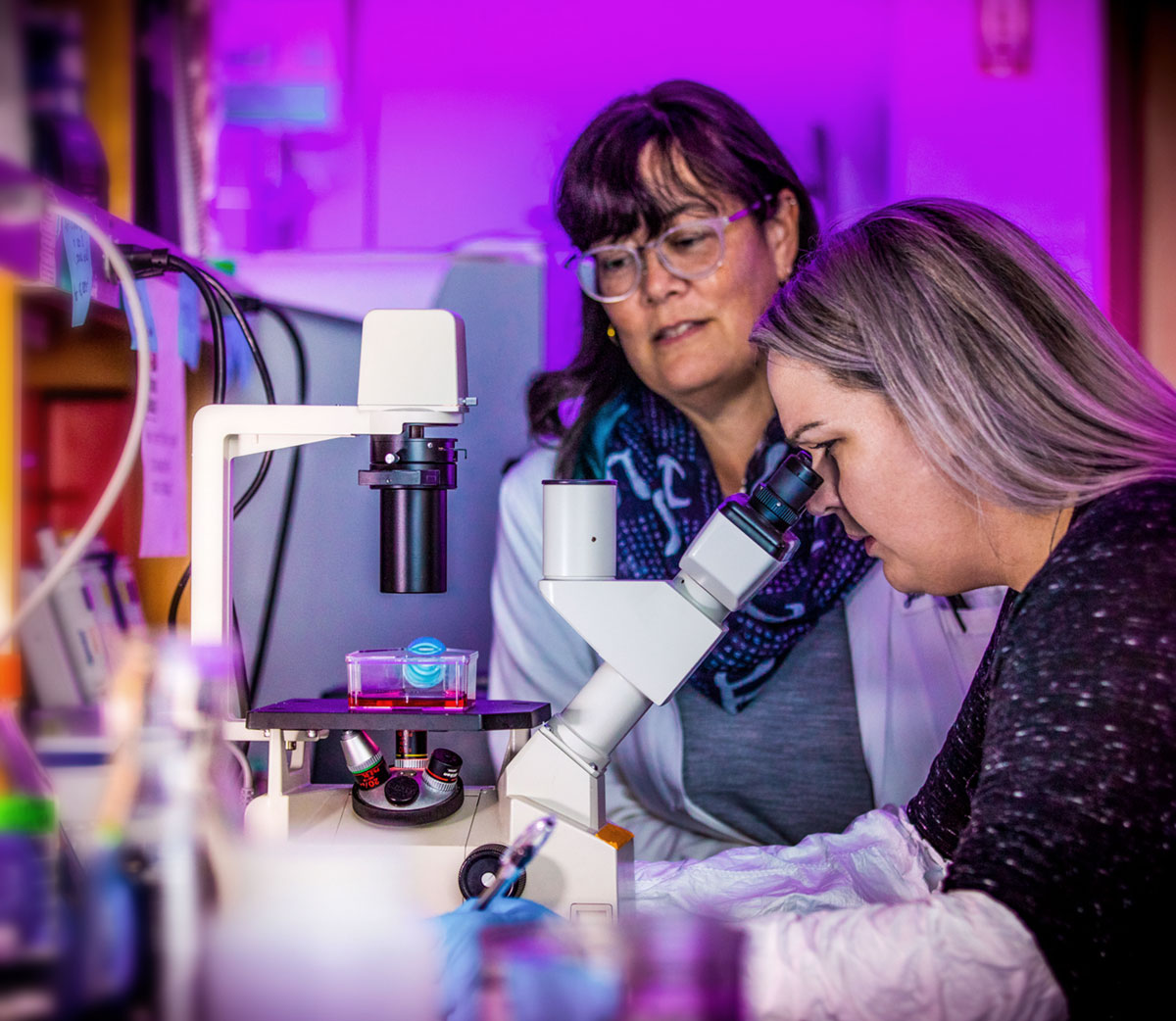 At Salisbury University, students explore their passions and potential, achieving things they never imagined for themselves. Many partner with faculty mentors on groundbreaking research, author papers and present their findings at national conferences.
"Getting my undergraduate degree at SU was really important to me because I fell in love with research," said Jessica Strange, a graduate student in SU's applied biology program. "This will open up more options for my future career."
Sponsored summer research at SU has allowed Strange to expand upon work she started as an undergraduate. She is working one-on-one with Dr. Jennifer Nyland of the Biological Sciences Department as she examines the body's inflammatory response to mercury and certain bacteria. Even more important than the opportunity to conduct research is the fact that Strange was able to come up with the project herself and study something she is truly interested in.
"No one has ever done this before, and that's exciting for her moving forward," Nyland said. "When a student thinks of the idea themselves, they are then bought into it and bring so much passion to it. They make it their own."
Each summer, SU sponsors about 30 research projects, which benefit the students, faculty and institution, as well as surrounding communities. Research spans all areas of SU, covering a wide range of topics. This summer's efforts, for example, include developing a new magnetic resonance imaging (MRI) contrast that would be less harmful to humans, researching predatory dangers for locally endangered spotted turtles, and the cultural importance of fairy tales as they are interpreted during a pandemic.
In the fall, SU's summer research students return to classrooms and laboratories again, building on what they learned over the past several months with the collective goal of bettering the world around them.
Nora Hetzler, who received her master's degree last spring, is working with Dr. Brian Flores, director of SU's May Literacy Center, to investigate the use of culturally sustaining pedagogy among the tutors in the center. Current SU undergraduate students tutor local kindergarten through eighth-grade students in reading and literacy development at the center, working primarily with those from financially challenged backgrounds and underserved communities.
The project not only will benefit those enrolled at the center now, but also will allow staff members to train future tutors in better ways to engage the young students, make them feel more comfortable and help them learn in a way that is more authentic to their backgrounds and experiences.
Tutors will take what they learn about their own habits and apply it to their post-SU careers, often in public schools throughout Maryland.
"Students at SU receive an exemplary education in the classroom, but sponsored research projects give them a chance to put theory into practice," said Dr. Clifton Griffin, dean of graduate studies and research. "SU is not a Tier 1 research institution, which gives our students the flexibility to spend more one-on-one time with their faculty mentors and work on projects that are driven directly by their passions and interests."
Nationally recognized research and scholarship projects in nearly every field are funded by SU and open to undergraduates, far more than at most other universities. What's special about research at SU is that as students gain the knowledge, skills and confidence that empower them to succeed, they carry that momentum forward to make an impact and create a better future for everyone.
Learn more about how SU students and graduates are making tomorrow theirs at www.salisbury.edu.