Campaign Raises a Record $11.4 Million to Support SU Community
Thursday August 27, 2020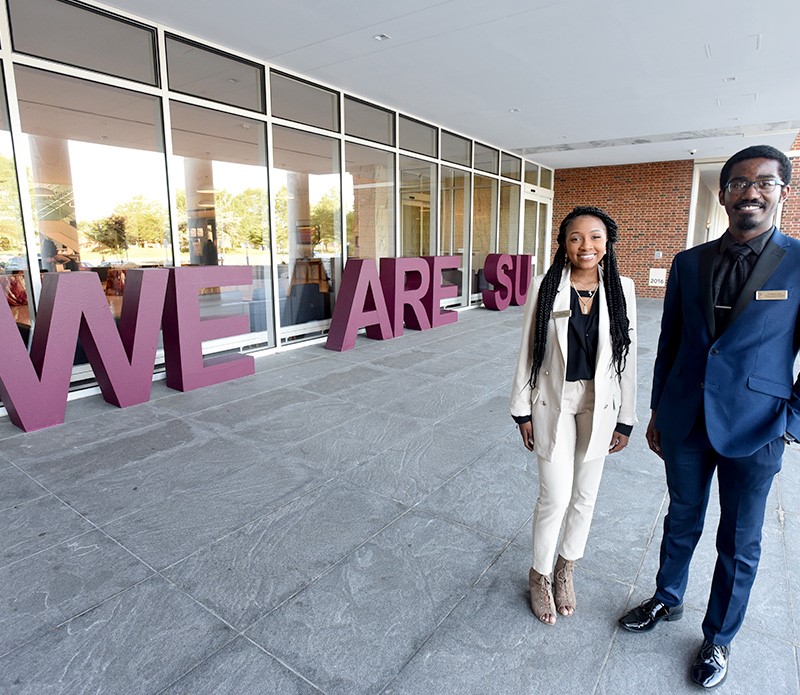 SALISBURY, MD---Salisbury University raised more than $11.4 million during the last fiscal year – the largest one-year fundraising total in campus history.
The record-breaking feat surpassed the University's $10 million fundraising goal for the fiscal year by more than $1.4 million, for an exact total of $11,456,523 to support the SU community.
These generous gifts came from over 6,000 alumni and donors, allowing SU to provide more than $2.6 million to the University for student scholarships and programs. (Some $1.3 million of that was for scholarships alone.)
All funds raised count toward We Are SU: The Campaign for Salisbury University, which is celebrating a successful first year since its public launch in June 2019. Currently, total funds raised for the campaign are $57,172,804. The ultimate goal is $75 million.
"The philanthropic community that surrounds SU continues to provide such important support for this institution as we fulfill our mission of public higher education during these unprecedented times," said SU President Charles Wight. "You make it possible for us to change the lives of our students, by providing much-needed scholarships, and resources for their dedicated faculty and staff mentors. So many important efforts would not be possible without your support."
In the late spring especially, many donors also gave directly to SU's Student Emergency Fund. Over 200 alumni and others contributed more than $50,000 to the fund, along with grants from the University System of Maryland Foundation and the SU Foundation, Inc.
This fund existed previously to help students who encountered unexpected hardships continue their education, but was especially needed when the COVID-19 pandemic abruptly hit. Funds can be awarded to help students struggling financially related to housing, medications and care, education- and technology-related expenses, travel needs, loss of employment, food insecurity, and more. Over 30 students have received support since the spring.
"I am in awe of the philanthropic spirit of our SU community," said Jason Curtin '98, vice president for advancement and external affairs, and executive director of the SU Foundation, Inc. "It was truly astounding to see such generous support, particularly as the fiscal year closed amid a pandemic and economic uncertainty. It speaks to the culture of philanthropy we have been building at Salisbury and I'm excited for our continued success in the future."
Since its creation in 1973, the SU Foundation, Inc. has enriched the academic growth and physical expansion of SU through the support of student scholarships, faculty research, new facilities and community outreach. Donations to the Student Emergency Fund can be made online.
The multi-year We Are SU campaign, the largest in SU's nearly 100-year history, is all about people: students, faculty and staff, alumni, families, donors, friends and the community. It aims to provide scholarships and resources to unlock students' potential; help dedicated faculty and staff open doors and inspire unequaled experiences; and enrich collaborations woven across the region, strengthening our communities. To learn more, visit the We Are SU Campaign website.
SHARE