Seidel School Teaching Interns Bridge Learning Gap Amid COVID-19
Friday May 29, 2020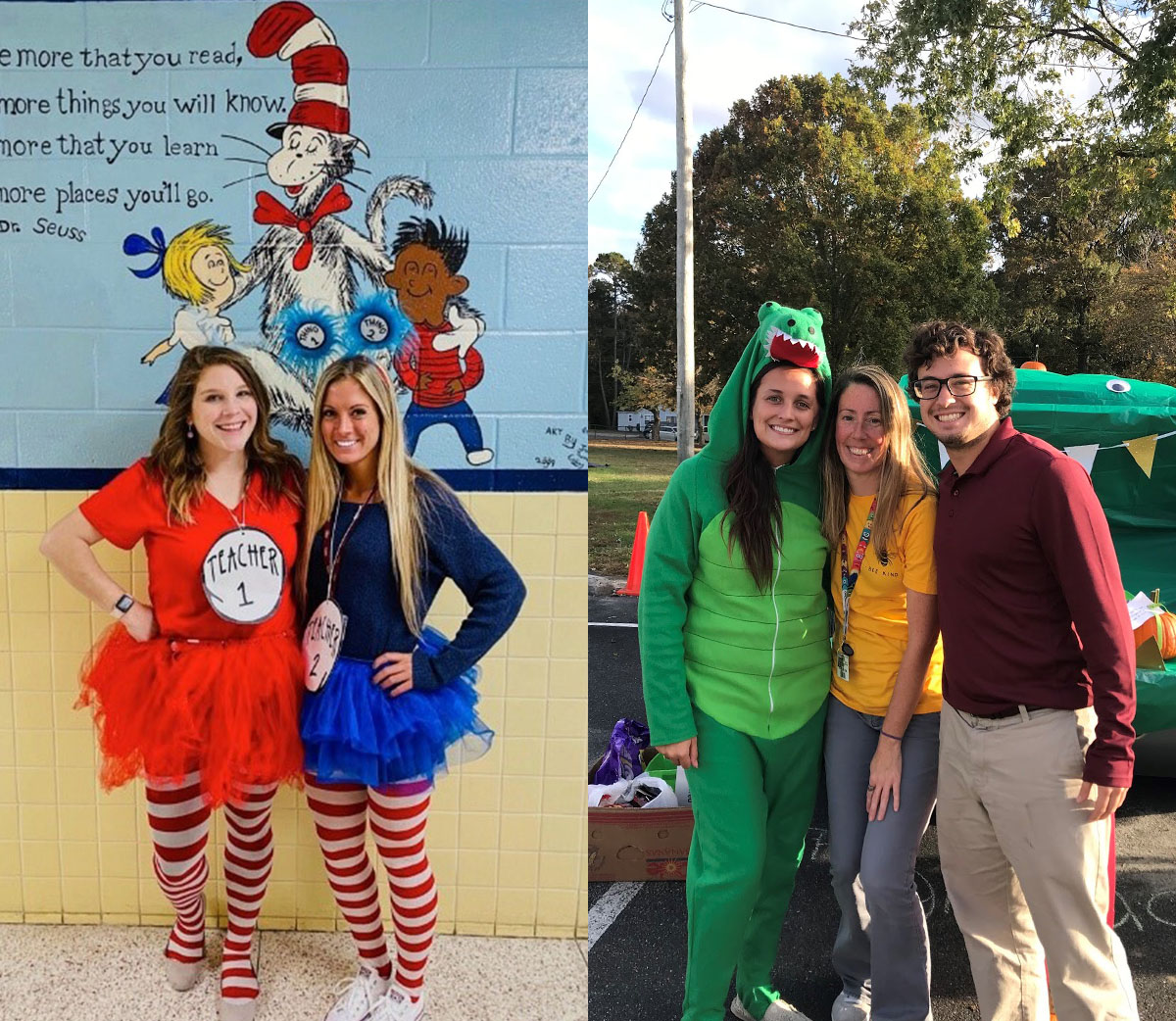 SALISBURY, MD---When public schools closed their doors to help prevent the spread of the novel coronavirus (COVID-19), area educators were faced with a difficult predicament.
Especially for elementary age children in their critical development stages, having the guidance of their teachers is important. Many of them don't know how to use a tablet or sign into Zoom on their own to attend virtual classes. Some struggle to grasp lessons like division or multiplication on their own, even in a classroom, and need more hands-on experiences.
"As a teacher, you get to know your kids so personally in your classroom—and now that we're so far away from them, it's so hard," said Kacie Robinson, a 2006 alumna of Salisbury University's Seidel School of Education and fourth-grade teacher at Glen Avenue Elementary School. "We know the kids we should be pushing, but how do you push them when they're at home? How do you help them do their best when you can't be there to help them?"
When faced with this challenge, teaching interns from SU's Elementary Education Program went the extra mile to meet their kids where they are, even from a distance.
Michael Slattery of Mount Airy, MD, an elementary education and communication double major, was one intern placed at Glen Avenue to complete his senior year teaching internship. He got to know his fourth-grade students well in the classroom before the school closed in the middle of his internship, and he had to begin teaching remotely.
"This experience is very different, because as interns, we have very limited communication with students," Slattery said. "However, many of us now get to explore technology we have never tried before, and we have found amazing opportunities for educating that we never knew were possible."
In an effort to come up with ways to keep his students engaged, Slattery created activities such as Google Slides to help students follow along with their lessons, challenge riddles and a poetry lesson that he pre-recorded at his home. He also reads a chapter of "Out of My Mind" by Sharon Draper aloud for his students each week, a book that highlights the strengths of those with disabilities.
"It's nice to have the freedom and flexibility to come up with my own lessons," Slattery said. "It's a good opportunity for me to work on my style as a teacher."
Other interns such as Skylar Gouin of Ellicott City, MD, an elementary education major, came up with their own inventive ways to help students learn at home. She had been working with second-grade students at Glen Avenue since their first day of school in the fall.
"In the classroom, you can see how effective your teaching is because you get immediate feedback from the students," Gouin said. "But with remote learning, I have to prepare more and hope that the teaching plan I've laid out will be effective when they watch it later. It's been a challenge to make sure they're still getting what they need to learn."
With various types of learners who require different strategies, Gouin knew she had to be able to reach all of them with one pre-recorded lesson. She started by making videos to keep her students active. In one, she challenged them to find one item in their house for each color of the rainbow and try to beat her time doing the same activity in her home. After that, Gouin started doing science experiments with kitchen utensils and ingredients her students could finds. In an effort to keep them focused amid the stress of COVID-19, she recorded a grounding lesson encouraging her kids to use each of their five senses to become more aware of their surroundings, instead of thinking about a future they can't control.
"None of us in the education system have been through anything like this before," Robinson said. "We didn't know what was going to happen, but our interns were right there the whole way and willing to take on any task or challenge. It's been awesome to work with them through this entire situation. They're amazing."
While the pandemic has changed a lot about how schools across the world are conducting lessons, interns like Slattery and Gouin feel confident they are prepared to go into their own classrooms in the fall, whether it be in schools or online. Being present for the transition to remote learning, they have had opportunities to develop professionally by gaining experience with technology and becoming certified as Google Educators.
"It's a little weird to think about possibly starting my first class and meeting my first students through a webcam, but SU has prepared us so well with all of our trainings in online learning experiences and technology," Gouin said.
"These new opportunities are allowing us to not only create lessons for our future classrooms, but also use technology more in the classroom whenever schools return to normal," Slattery said. "It's a nice experience to be able to step back and discover who I am as a person and a teacher, and appreciate what we have."
Slattery and Gouin graduated with SU's Class of 2020 in May. Both feel they have become more valuable to schools in the counties they are applying to teach in because of their experiences adapting to change when their internships were interrupted. Although both expressed the difficulties of their senior year at SU being cut short, they know the future of education is still bright.
"My internship at Glen Avenue is the best experience I've had at SU," Gouin said. "It's been extremely difficult going through this. But all you can do is look at it as a new adventure every day, and everyone is continually learning along with you."