SU Offers Virtual Activities for Students
Tuesday April 28, 2020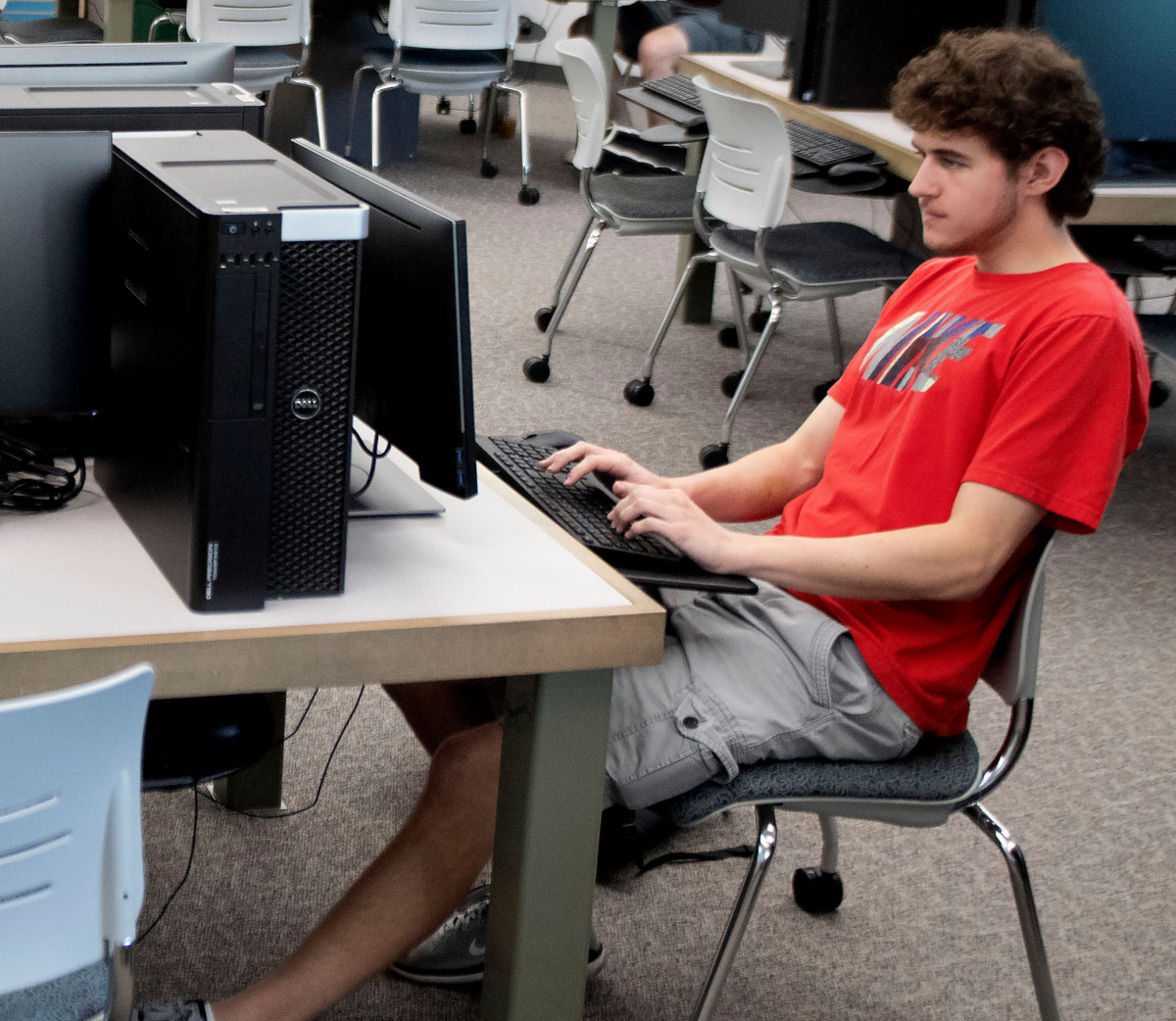 SALISBURY, MD---Salisbury University's campus may be virtually empty, but that hasn't stopped many student programs from being offered — just in a new way.
"Most students quickly adapted to virtual classes when instruction was moved online this semester to help slow the spread of COVID-19," said Dr. Dane Foust, vice president of student affairs. "Our division and many other areas of campus followed suit to provide students with the benefits of an in-person campus in cyberspace."
In the past month, students have scheduled telehealth visits with Student Health Services and the SU Counseling Center (the latter of which also hosts a weekly "Tea Talk" virtual relaxation event and online meetings of its Sister Circle support group for women of color) and joined in online peer tutoring and question-and-answer sessions through the Center for Student Achievement.
They also have participated in virtual group activities, such as trivia nights, through the Guerrieri Student Union and Campus Recreation, and taken on a weekly "virtual challenge" competition hosted by the Center for Student Involvement and Leadership.
Traditional campus activities also continue to be held in the new virtual world. The Office of Diversity and Inclusion expanded this year's annual Multicultural Festival Week into a month-long celebration, with virtual presentations open to the public.
SU's award-winning Relay For Life rose to the challenge of fundraising for the American Cancer Society in an online environment with a virtual luminaria lighting on the evening for which the in-person event had been scheduled. And online nominations are being sought for this year's Golden Gull Awards, recognizing the contributions of student organizations to campus and the greater community.
Even future students have been invited to join in some online activities. SU's annual Admitted Student Day was extended into a series of online events, allowing potential new students and their families to interact with students, faculty and staff without leaving their homes. Prospective students also are invited to ask admissions counselors questions any time via phone or Zoom.
For those interested in taking a campus tour, the Admissions Office has provided a virtual equivalent that those interested in attending SU — or even current students missing their time in Salisbury — may view at https://www.youtube.com/watch?v=lBOl_h84Dpw.
Students already are preparing for the date campus can reopen. SU's Student Government Association meets regularly via Zoom, "planning many activities and events for when we return," Foust said.
"More and more, our students are discovering that SU is not just a campus; it's a community" he added. "And our community is sticking together to provide the best university experience possible, even during these challenging times."
For more information call 410-543-6030 or visit the SU website at www.salisbury.edu.
SHARE