SU's Schlehofer, Stock Earn Prestigious National Endowment for the Humanities Grant
Tuesday April 14, 2020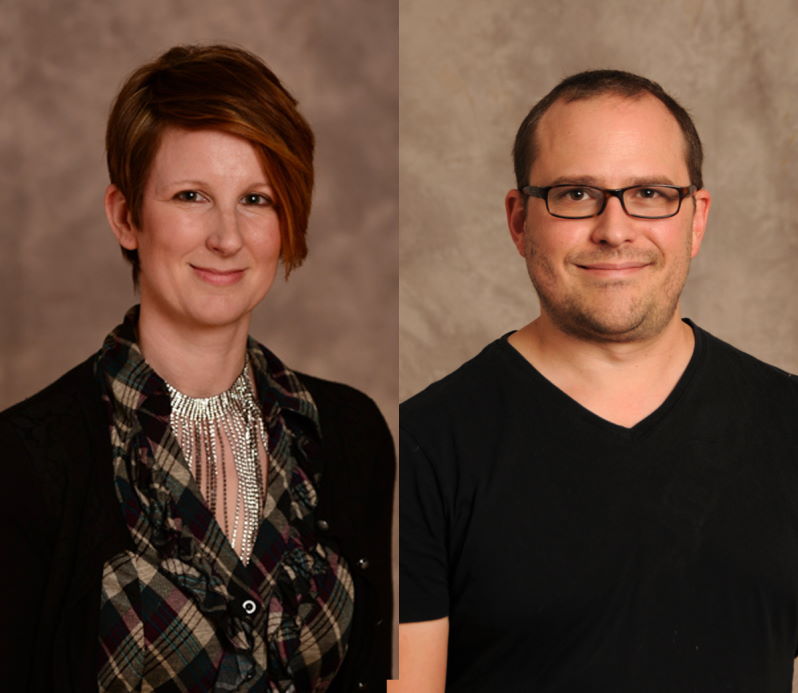 SALISBURY, MD---The need for the undergraduate educational experience to include an ethics component is clear to professionals in health, social work, public administration, and many other fields.
Over the past two years the idea has become a focus for Drs. Timothy Stock, chair of Salisbury University's Philosophy Department, and Michèle Schlehofer, chair of the Psychology Department.
The chairs combined their efforts when the National Endowment for the Humanities (NEH) announced the Humanities Connections program, encouraging partnerships between faculty in the humanities and social or natural sciences.
Now, the NEH is rewarding that partnership, recently announcing SU among the beneficiaries of $22.2 million in grants for humanities projects across the U.S. Stock and Schlehofer's project, "Re-envisioning Ethics Access and Community Humanities (R.E.A.C.H.) Initiative: Integrating Community and Curricular Ethics," received $34,861, the largest grant given in Maryland as part of the program.
"Perhaps now more than ever, it is important that we intentionally work to connect ethics training in our various programs with the real-world experiences of community organizations located right here in our area," said Schlehofer. "Such partnerships not only improve student educational experiences, but provide vital connections to local community organizations, deepening the community-university partnership in an intentional way which places our local community at the forefront."
The project focuses on ethics, ethics literacy and ethics agency through new curricular and co-curricular resources, connecting with the community. It was one of only 18 projects awarded by the NEH within the Humanities Connections category.
The grant supports planning to create a community ethics network, a program to support faculty via "ethics across the curriculum" seminars, and planning for the establishment of a public ethics resource center to be an anchoring partner between community-based organizations and SU faculty and students.
"In a world, and in communities, where we often focus on the pragmatic and profitable, ethics provides a framework for evaluating our actions in light of our most fundamental human values, considering the interests and welfare of all members of society," said Dr. Maarten Pereboom, dean of SU's Charles R. and Martha N. Fulton School of Liberal Arts.
Created in 1965 as an independent federal agency, the National Endowment for the Humanities supports research and learning in history, literature, philosophy and other areas of the humanities by funding selected, peer-reviewed proposals from around the nation.
For more information call 410-543-6030 or visit the SU website.
SHARE