SU Celebrates Faculty, Staff Successes
Thursday February 13, 2020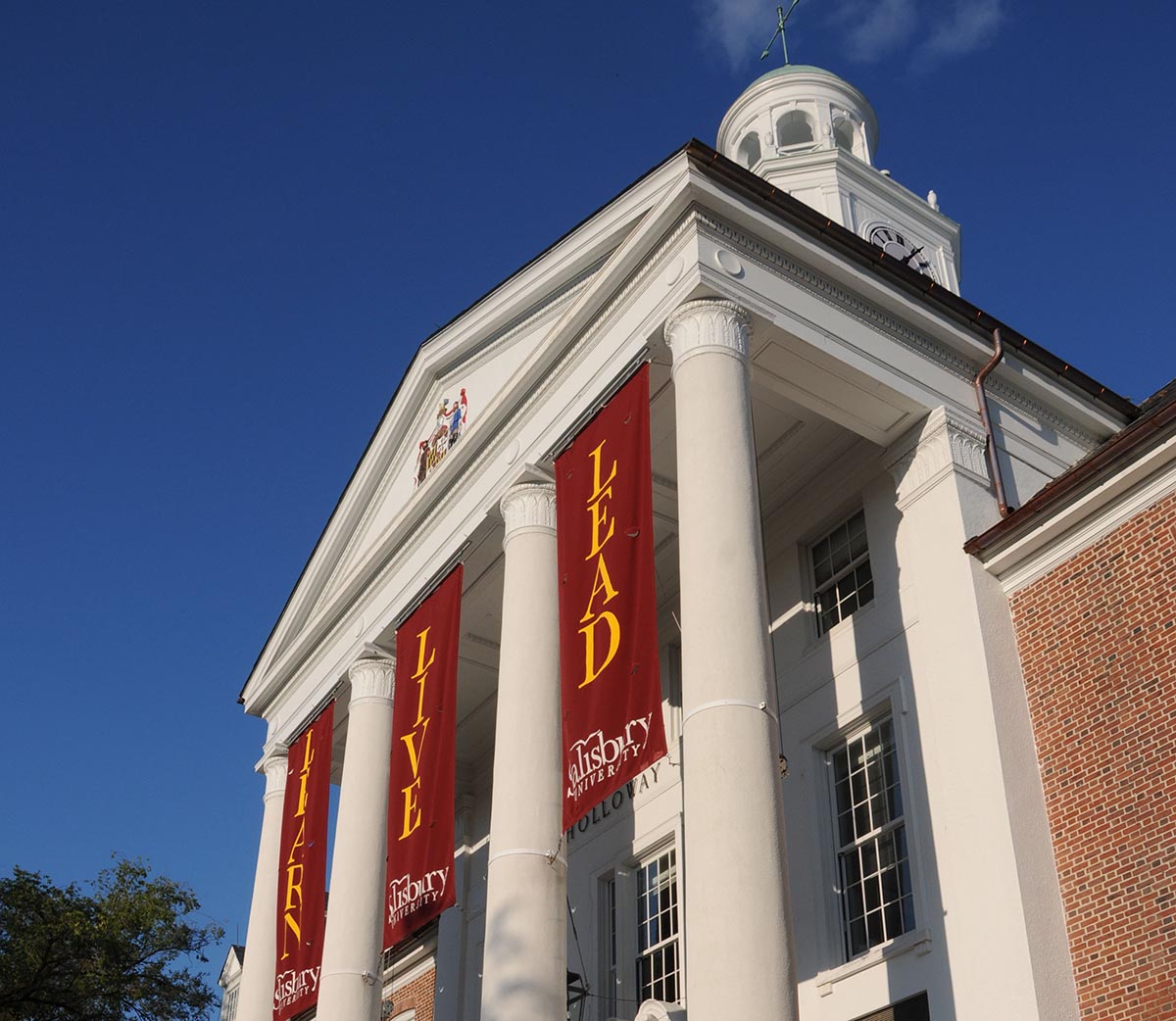 SALISBURY, MD---Salisbury University celebrates the following recent faculty and staff successes:
SU Faculty Present at Graduate School Success Symposium
Seven SU faculty recently participated in the "Invest in Your Future" graduate school success symposium hosted by the Edward St. John Teaching and Learning Center in College Park, MD. The program was geared toward supporting diverse, under-represented graduate students and post-doctoral candidates in their academic and career success.
During the SU portion of the symposium, representatives discussed the advantages of working at a primarily undergraduate institution (PUI) like Salisbury through panels including "Why and How to Work at a PUI," "Research and Teaching Balance" and "Mentoring and Resources."
Panelists included Drs. Deneen Long-White, faculty in the School of Health Sciences Community Program; Jennifer Nyland, director of the Henson Honors in Science and Mathematics program, and faculty in the Biology Department; Yuki Okubo, faculty in the Psychology Department; Dana Price, faculty in the Biology Department and Biology Department graduate program director; and Anthony Rojas, faculty in the Chemistry Department.
Moderators were Drs. Jessica Clark of the Biology Department and Chrys Egan of the Communication Department, co-directors of SU's Office of Undergraduate Research and Creative Activity.
SU Advisors to Present at NACADA Conference
John Anello, Carrianne Cicero and Maura Pagano of SU's Academic Advising Center are scheduled to present at this year's National Academic Advising Association (NACADA) Region 2 conference in Norfolk, VA, in April. Their presentations include "Advising with Appreciative Mindset," "Academic Probation Improvement Plan for Freshman Students" and "A Student-Designed Peer-Mentoring Network."
Krell-Salgado Presents at APAP/NYC
June Krell-Salgado, SU cultural affairs director, was invited to present at the annual Association of Performing Arts Professionals/NYC conference in New York. She spoke during the panel "Presenting Latinx Artists in North America: Strategies, Opportunities and Practice."
This was Krell-Salgado's second invited presentation at the event, which attracts some 3,600 members of the performing arts presenting industry from around the world. She also has been invited to join the event's 2021 planning conference committee.
Weer Sworn in as Salisbury Area Chamber of Commerce Voting Council Member
Dr. Christy Weer, dean of SU's Franklin P. Perdue School of Business, recently was sworn in as a member of the Salisbury Area Chamber of Commerce Voting Council. The 10-member council serves as an advisory board to the chamber on opportunities to engage in larger city, county and regional issues.
For more information call 410-543-6030 or visit the SU website.
SHARE