SU Campus Climate Study Survey Extended Through April 24
Thursday February 13, 2020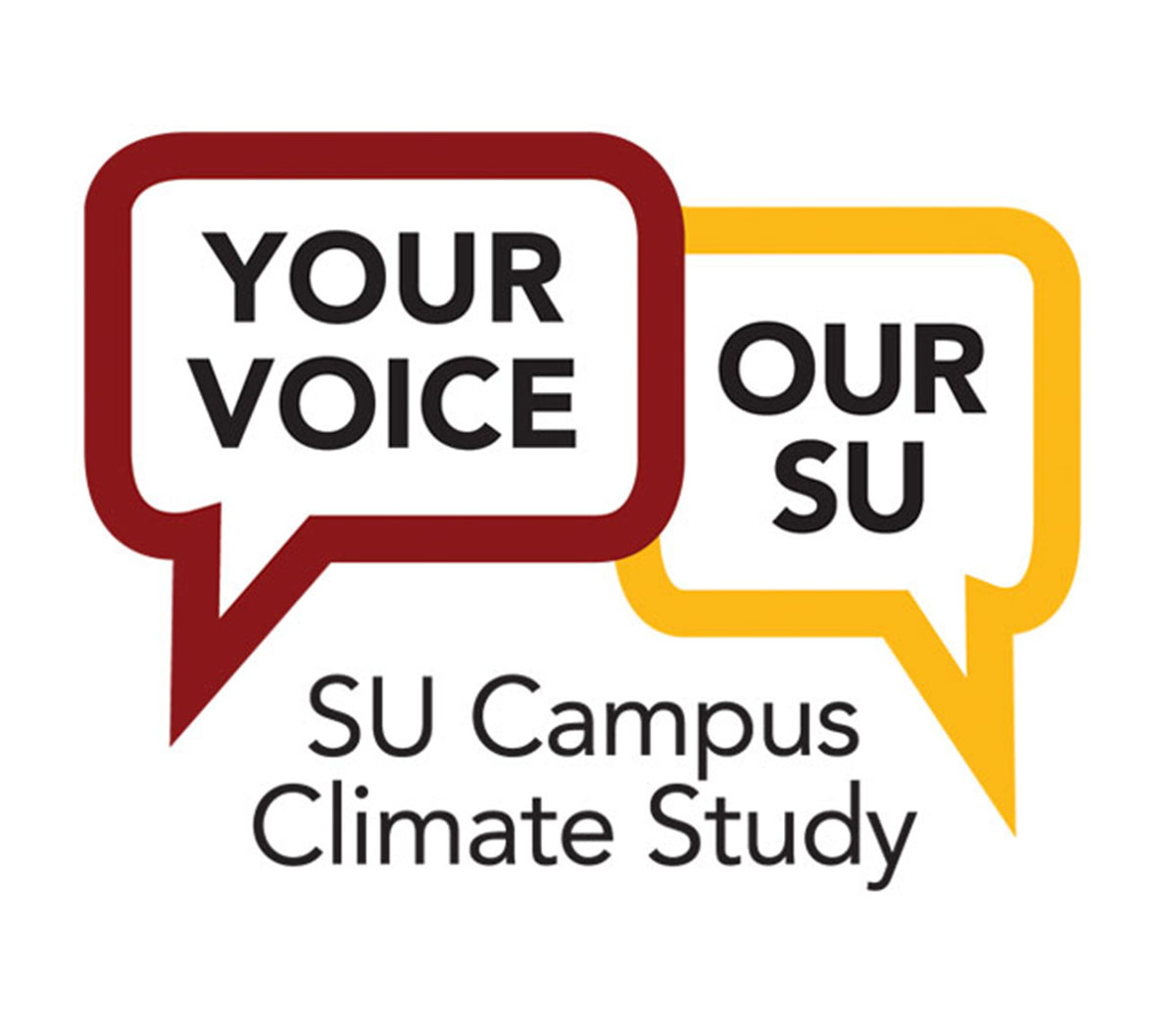 SALISBURY, MD---Salisbury University seeks to foster a welcoming and inclusive campus environment — and SU officials are asking students, faculty and staff to help ensure that goal is met through the "Your Voice. Our SU." Campus Climate Study.
An online survey will provide campus community members with an opportunity to share their personal experiences and observations about what it's like to learn, live and work at SU, and offer suggestions to help enhance the climate. Due to campus changes to help slow the spread of COVID-19, the survey has been exteded until Friday, April 24.
"This is a chance to make a difference in SU's future and an opportunity to make positive, lasting changes to help create a more inclusive campus where everyone believes they belong and can thrive," said SU President Charles Wight.
A link to the survey will be available on the campus climate study website during the survey period. All students, faculty and staff are encouraged to participate in an effort to identify and build on current successful initiatives, and uncover and address challenges.
"Everybody has a story," said Student Government Association (SGA) President and steering committee member Devin Neil. "Everybody has a different perspective. This is the time for all of our voices to be heard."
Participation is open only to current students, faculty and staff. Responses will remain confidential. The survey is being conducted by an external consultant, Rankin & Associates Consulting, which has overseen more than 200 similar studies at academic institutions nationwide. SU co-chairs of the study are Dr. James King, associate professor of English, and Humberto Aristizábal, associate vice president of institutional equity and Title IX coordinator. Focus groups were conducted to inform the survey's development.
"The fact that students, faculty and staff are coming together to create change will help make this a better place," said Dorien Rogers, SGA director of diversity and inclusion, also a member of the steering committee.
Those who complete the survey by April 24 will be entered into a drawing for prizes including a $1,000 scholarship, two $500 professional development awards, five student main campus parking permits and 10 faculty/staff parking permits.
Results of the survey will be reported next fall. Using those results, SU officials will develop and implement a strategic action plan to strengthen positive initiatives and address concerns that become apparent through the study.
"The results will enable us to develop programs and policies that will increase inclusivity and belonging at SU," said Wight. "I hope that you will join me in supporting this important project."
SHARE