Alumna's Grandmother Leads by Example, Inspiring Gift for Nursing Scholarships
Wednesday October 7, 2020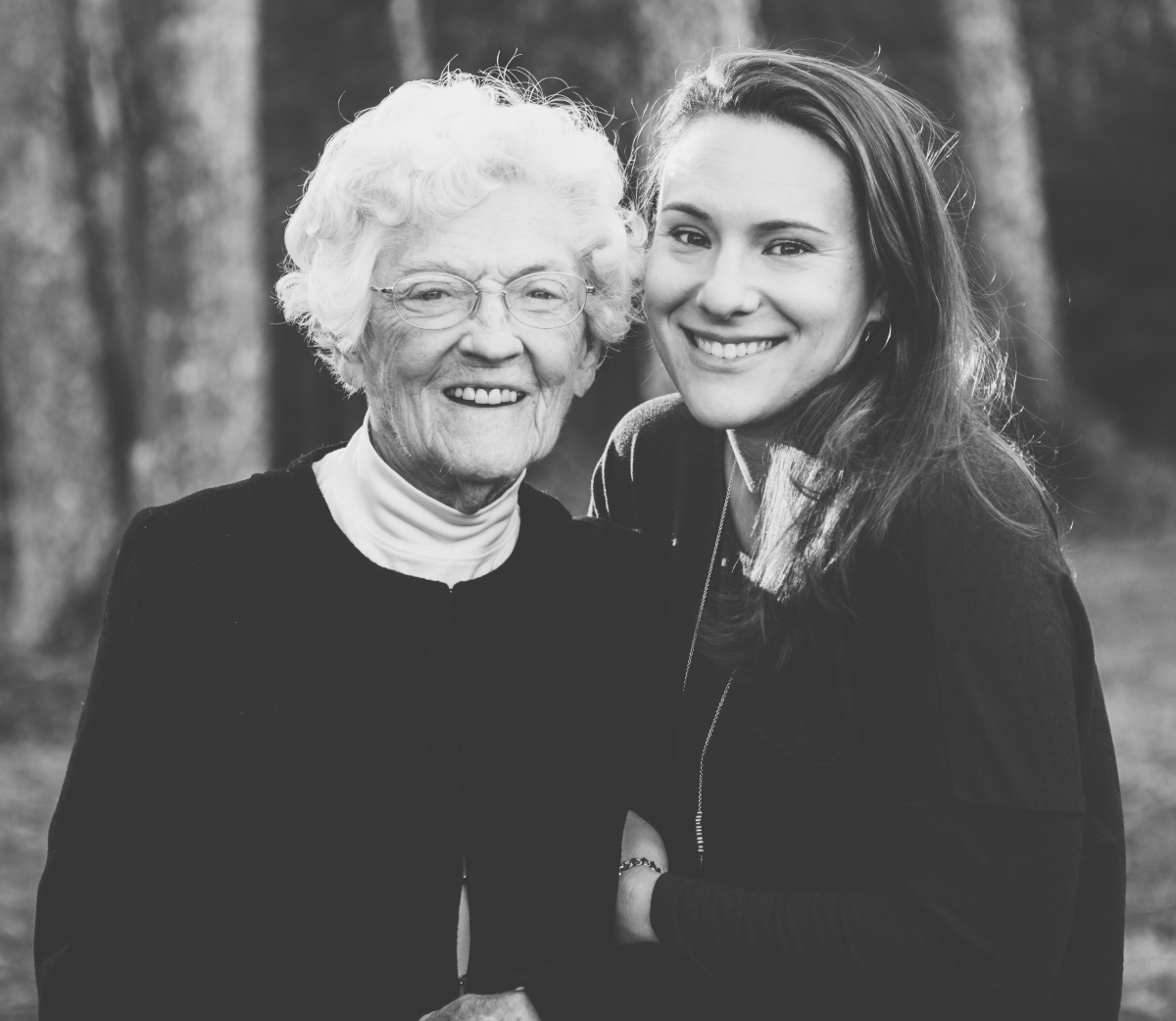 SALISBURY, MD---From the importance of an education to love and family values, Annette Wallace's grandmother has given her enough lessons to last a lifetime.
Mary Conner, now 96 years old, grew up in an impoverished household and lived through the Great Depression. At the time, it was difficult for many people to earn college degrees—especially those in lower classes who didn't have the financial privilege to attend school. Even so, Conner dedicated herself to getting an education and, after years of hard work, she graduated from Peninsula General Nursing School in 1944.
With her degree, she became a registered nurse—something that was also rare for people who came from a poor background. Now, she has gone on to raise a family of proud Salisbury University graduates who understand the value of education. It was a lesson she impressed upon her children and grandchildren, who learned from her example that by working hard, they could create a better life for themselves.
"Back then, it was difficult to break through the glass ceiling and rise above the poverty level," Wallace said. "My grandmother is the shining example of someone who made a different life for herself than she would have otherwise experienced. That's always been really impressive to me."
Inspired by her dedication and caring nature, Wallace tried to come up with a way to give back to her grandmother. In her nineties, it seemed that Conner had everything she needed in life. Wallace wanted to give her something more meaningful, and established a scholarship endowment in her grandmother's name.
The Mary Conner Scholarship for Nursing will help full-time students from SU's School of Nursing achieve the same goal Conner set for herself decades ago. Wallace and other family members have contributed to the fund, and the scholarship is set to be awarded starting in 2024.
"I wanted to give her something important that she would value," Wallace said. "I knew she would value helping other people who were struggling to make ends meet and get their nursing degree, like she did."
With the example set by Conner and her sisters, the family has attended college at SU for generations. Wallace's mother, sister and cousin also are SU alumni. Wallace herself graduated in 2003 with a Bachelor of Science in mathematics and secondary education. Because of the family's long history with the University, a donation to benefit future students seemed like a perfect fit.
"In addition to following the example my grandmother set, I would attribute any success in my career to the education I received at SU," Wallace said. "I have nothing but great things to say about the way SU prepared me as a student, and I enjoy giving back."
Wallace is now the assistant superintendent of Worcester County Public Schools. In working with students, she has continued to see the importance of her grandmother's lessons. She previously was principal of Pocomoke High School, where many students come from poverty-stricken families and struggle to pursue higher education. She worked with Project 100, the school's initiative for 100 percent of its students to pursue an education beyond high school, whether it be in a branch of the armed forces, workforce development program or college.
"Since I had those lessons growing up, it was important for me to instill those in my students as well," Wallace said. "Part of what's important to me is that we break down every barrier in front of our kids today. Just for someone my grandmother's age to be educated is something we take for granted. That's why I'm so passionate about it."
Looking at her grandmother – who grew up without indoor plumbing, can remember a time when she couldn't vote as a woman and has even lived through other pandemics – Wallace finds a lot to admire. She believes her family story is the story of the importance of working hard and getting an education.
"Education is your key to a better life for yourself," Wallace said. "My grandma is a product of that, and so am I. We have been blessed to have her for nearly 97 years, so if we can help other people on the same journey, it's meaningful. That's why we tell our stories."
Join the We Are SU campaign or email the SU Foundation, Inc. at ahwaters@salisbury.edu to learn more about scholarship endowments.
SHARE